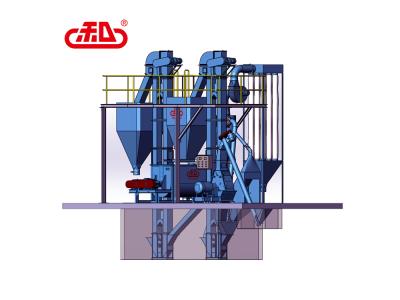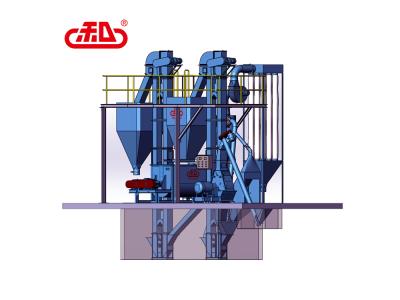 Poulrty Feed Production Line
Manufacturer

Recommended by CCCME
Product Details

Company Profile
The large feed unit is a high-quality pellet feed processing machine produced by our company. It adopts high-quality ring mold and pressure roller to fully mature the material during the production granulation process. The particle formation process can make trypsin resistance in grains and beans. Factor degeneration reduces the adverse effects on digestion and kills various parasite eggs and other pathogenic microorganisms that reduce various insect and digestive diseases, ensuring the quality of the pellets. The feed pellets produced by our Feed Production Line are smooth, high in quality and high in nutrients, which can effectively improve the absorption and digestion of nutrients in the feed.
1. This series of products adopts steam conditioner to make the material fully mature and ensure the quality of pellet discharge.
2. The main drive adopts high-precision gear transmission, and the output is increased by about 20% compared with the belt drive type.
3. Import high-quality bearings and oil seals to ensure efficient, stable and low noise.
4. Feeder adopts frequency conversion motor to ensure the quality of pellet discharge.
5. A variety of aperture ring molds for selection, high-quality process ring mold, long service life, smooth grain, high quality.
6. The international advanced level compensation type serpentine spring coupling has novel structure, compactness, safety, low noise and low failure performance.
Poultry Feed Production Line :
1. Crushing Section
When the thickness of the raw material is >5 mm, the raw materials must be used for size reduction before the feedstock is sent to the hammer mill (crusher) to reach a diameter of less than 3 mm.
2. Mixing Section
Two open doors structure, discharge rapidly, no leakage, no residue. Multiform liquid adding system and can be matched with compressed air jetting system Suitable for mixing premix, poultry feed, aquatic feed, additives and chemical and medicine industries, etc
3. Pelletizing Section
Acting as the heart part of the whole processing line, ring die pellet mill through adjusting the rotational speed of screw feeder axis to obtain the suitable flow of material, through the enforced feeder, enter the pressing room to pelletize finally.
4. Cooling Section
After the pelletizing process, the temperature of the feed pellet is about 60-80 degrees Celsius, with a moisture content of about 15%. A Cooler must then be used to reduce the moisture content of the wood pellets to about 3-4%, thereby making the feed pellets easier to store.
5. Sifting Equipment
It is applicable for screening and classifying of mash or pellet feed. It is also can be used for cleaning of raw materials and classifyingof semi finished products after second grinding.
by large and medium feed mills.
6. Packing Section
After cooling and screening, the feed pellet must be protected from moisture and other environmental conditions. For this there is the packing process, which is effectively handled by our Semi-Auto Packing Machine.