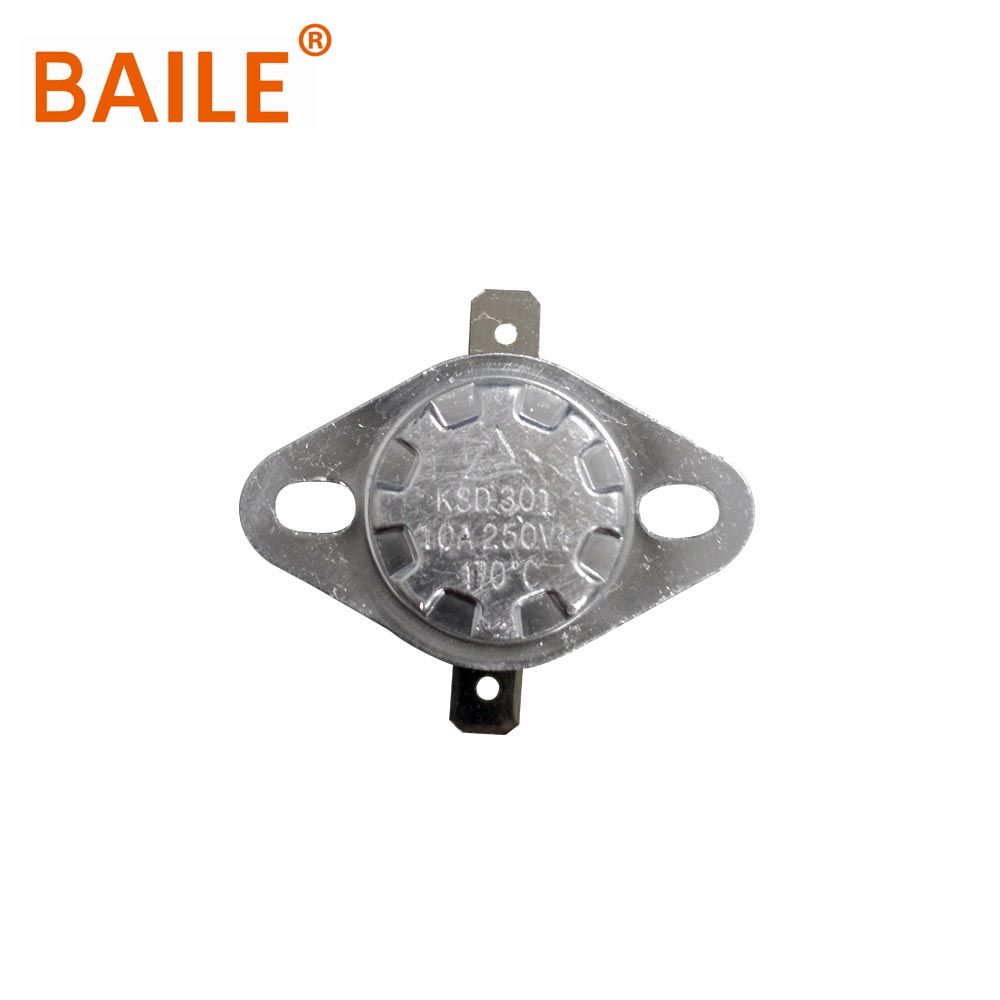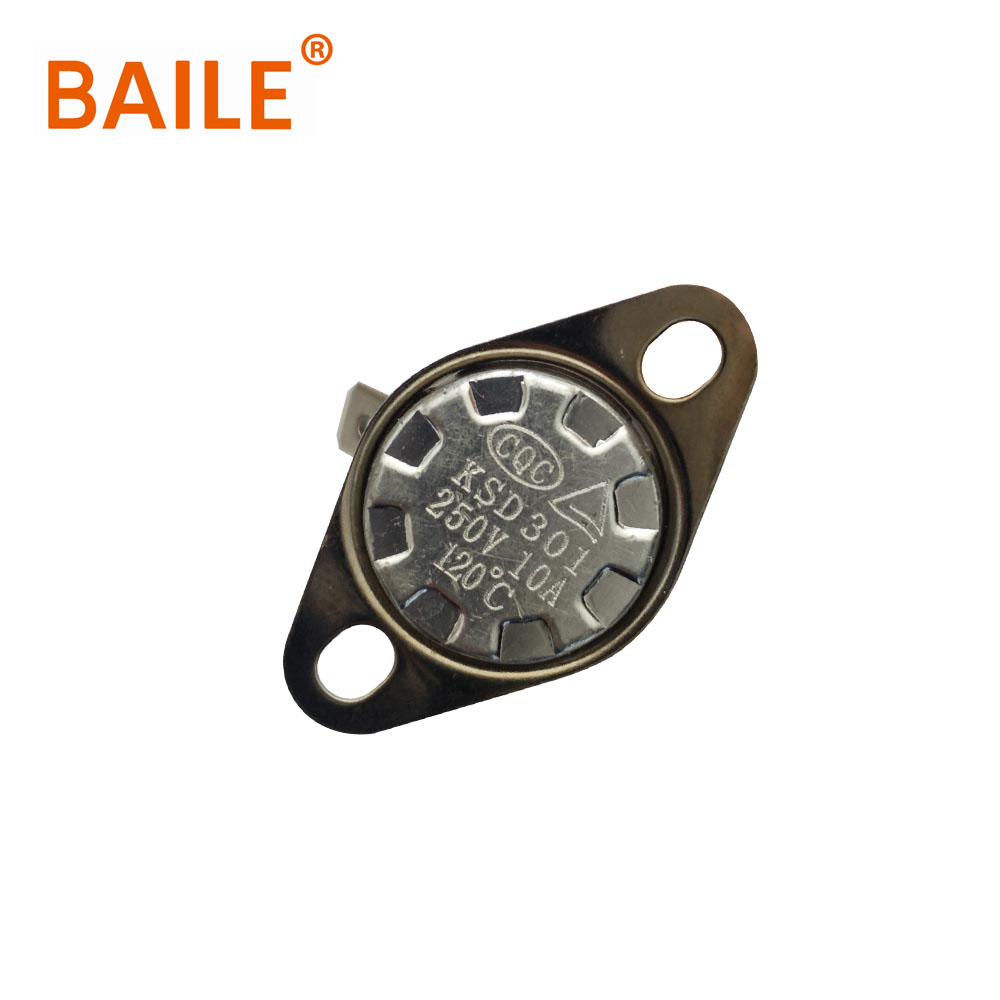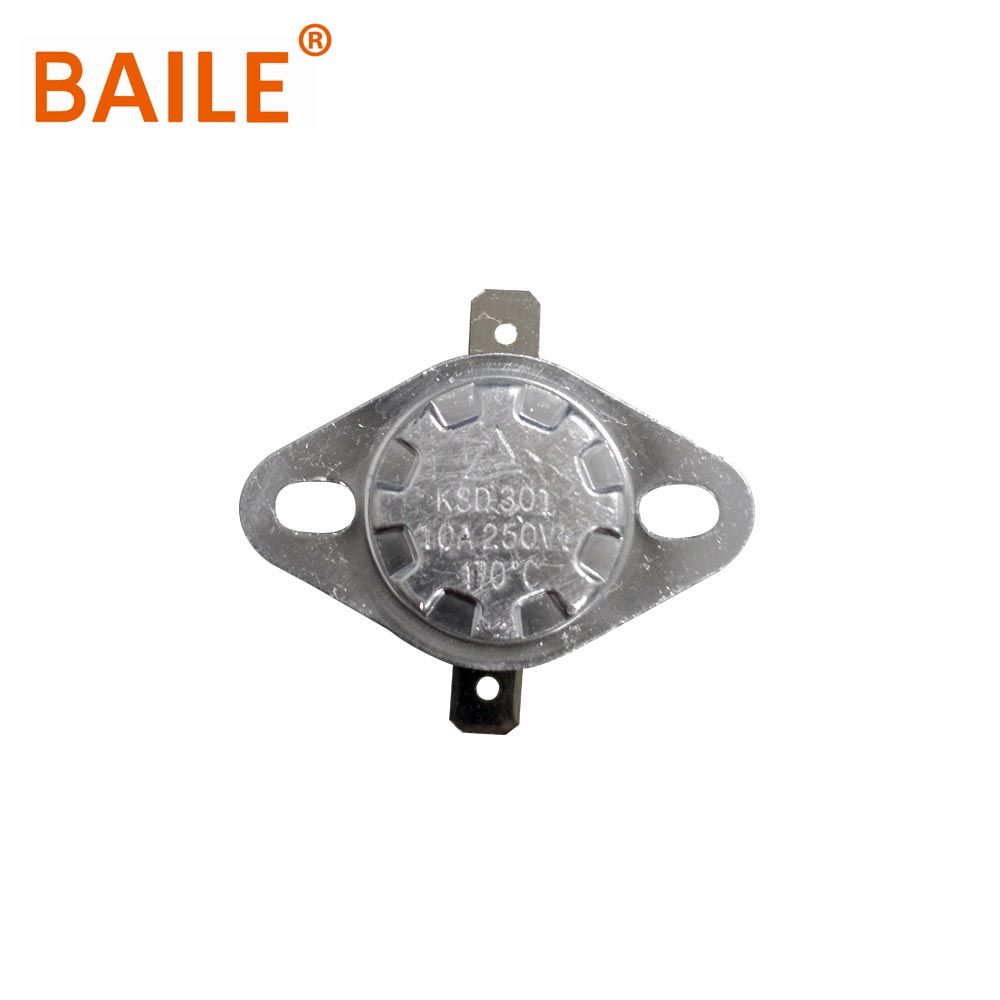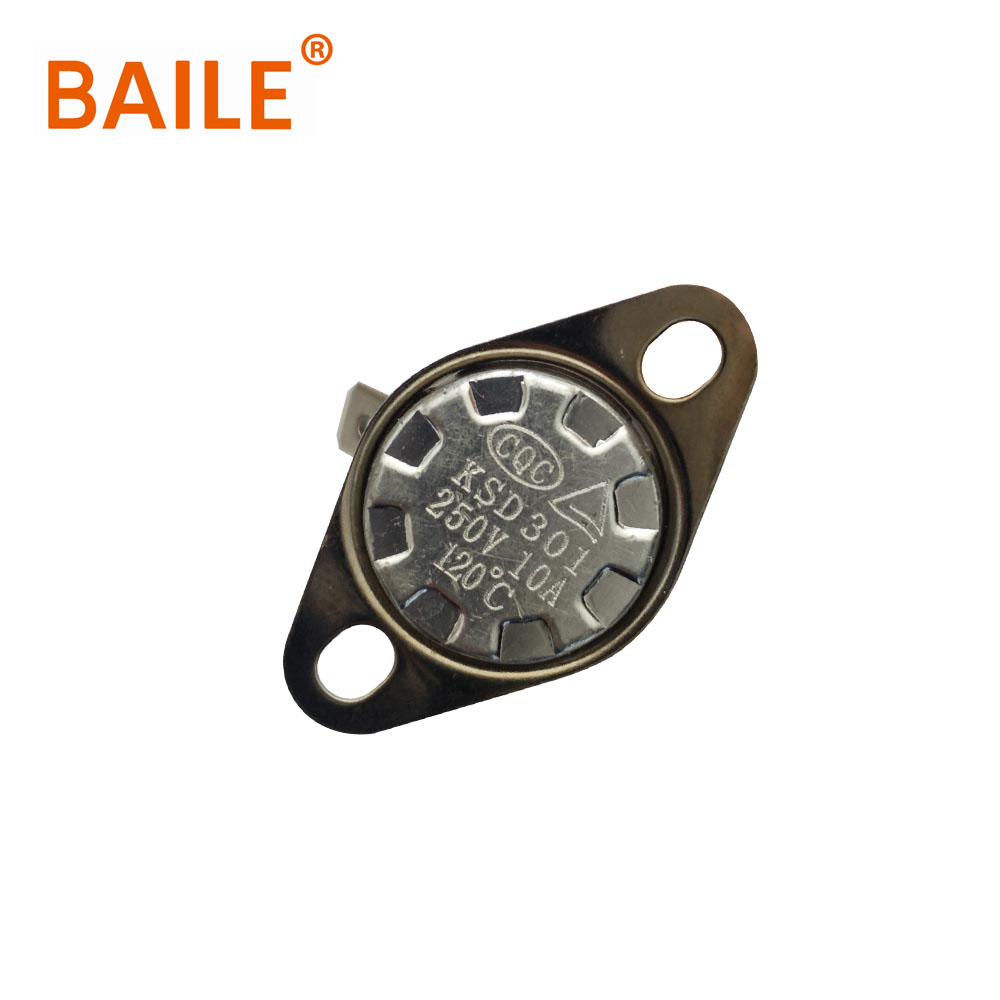 KSD301 thermostat for the sandwich
Manufacturer

Recommended by CCCME
Product Details

Company Profile
KSD301 thermostat for the sandwich
1. Application range of jump thermostat:
KSD301 series jump thermostat is widely used for temperature control of boiler, water heater, vacuum cleaner, copier, electric stove, oven, dryer, refrigerator, dishwasher, air conditioner, etc.
2. Product features
It is characterized by stable performance, high precision, small size, light weight, high reliability, long service life and little radio interference.2.1 mode of action: normally open or normally closed.2.3 reset mode: there are automatic reset and manual reset modes.
3 basic performance parameters 3.1 electrical parameters AC 250V/10A, 50/60hz 3.2 temperature 3.2.1 temperature characteristics operating temperature: -20~350 tolerance: ±4~5