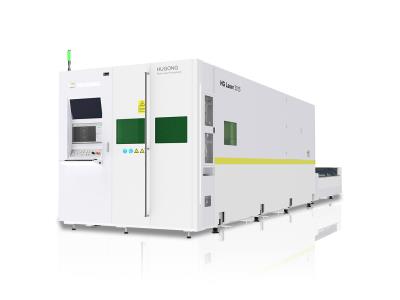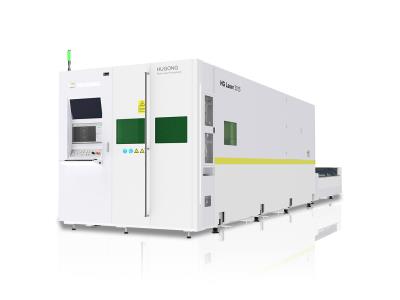 High Power Sheet Laser Cutting Machine
Manufacturer
CCCME Member

Recommended by CCCME
Product Details

Company Profile
High Power Sheet Laser Cutting Machine.
HGLB-2 fiber laser cutting machine is researched and designed by SHANGHAI GAS WELDING EQUIPMENT CO., LTD., a company of Shanghai Hugong Electric Group. With complete intellectual property rights, it is a brand product specially for high-efficient and high-precision cutting of metal sheet and medium thickness plate processing industry. It is one of the main products of cutting plate of Shanghai Hugong. This machine is a high performance and high power laser processing equipment for the global market. The main components are imported from the top of each industry and follow the strict manufacturing process. The model is simple and beautiful, making it the intelligent manufacturing equipment with high performance and high cost-effective. This equipment adopts a full integration scheme, which innovatively integrates the machine tool, electric control cabinet, laser and operating counter into a whole part. And can be transported into the container together .It has the advantages of low transportation, low packaging cost, rapid deployment and compact space. At the same time, it greatly saves the workload of field installation, eliminates the need to reinstall all kinds of sheet metal and a large number of cables, shortens the debugging period, and greatly improves the reliability of the whole machine. This machine is designed in accordance with CE standard and has passed CE certification in all series.
The beam part of the HGLB-2 fiber laser cutting machine adopts the gantry dual-drive drive structure, and the size of the processing plate is 3000mm x 1500mm,4000MM x 2000mm, and 6000mm x 2000mm.The bed is welded with steel plate processed by stress annealing. It has high precision and good precision maintenance. Ensuring long-term stability of cutting performance and motion accuracy. The compact structure of the machine covers a small area, which can greatly save the occupation of the production site.
In terms of safety, the equipment fully conforms to the standards of developed countries in Europe and the United States in terms of laser safety protection system. The equipment adopts a fully enclosed design, with laser shielding all around and on the top surface. The working table is designed with lifting doors, and the two sides are designed with access doors. Electrical interlocks are realized through high-speed safety relays and safety switches. The safety of human and equipment can be guaranteed to the maximum extent during use.