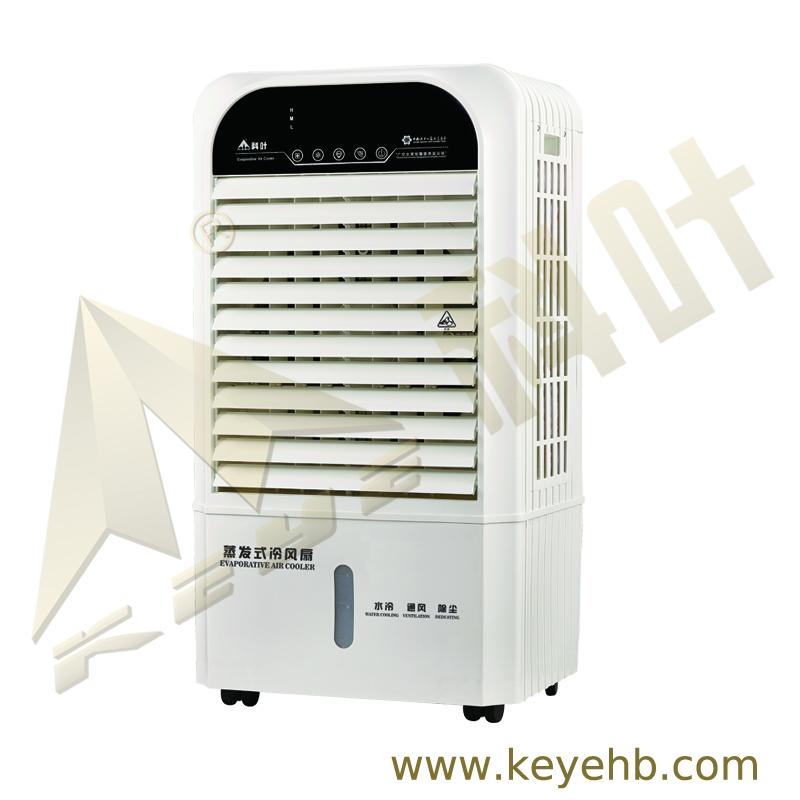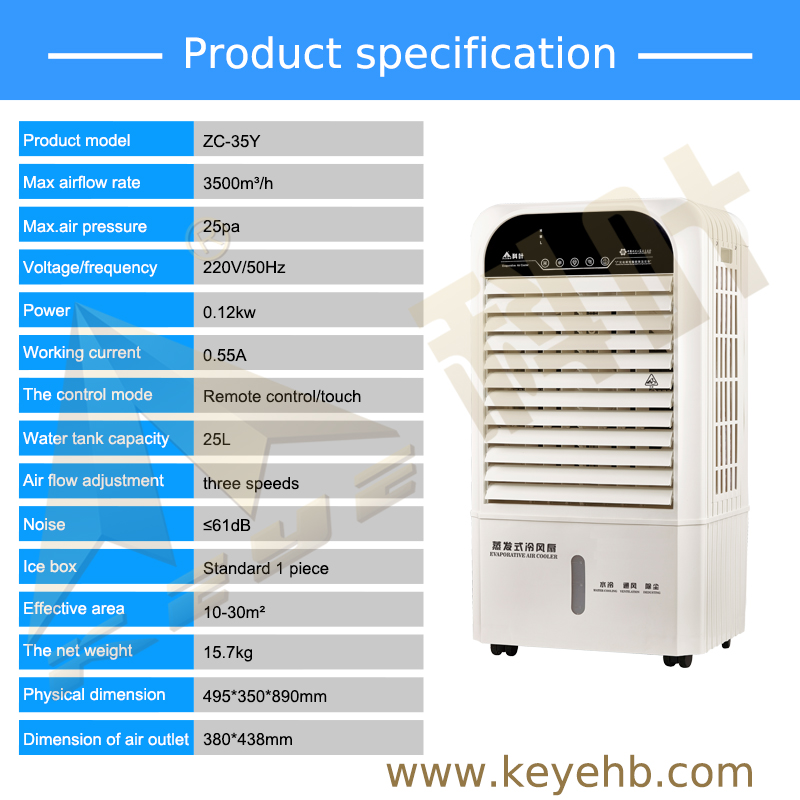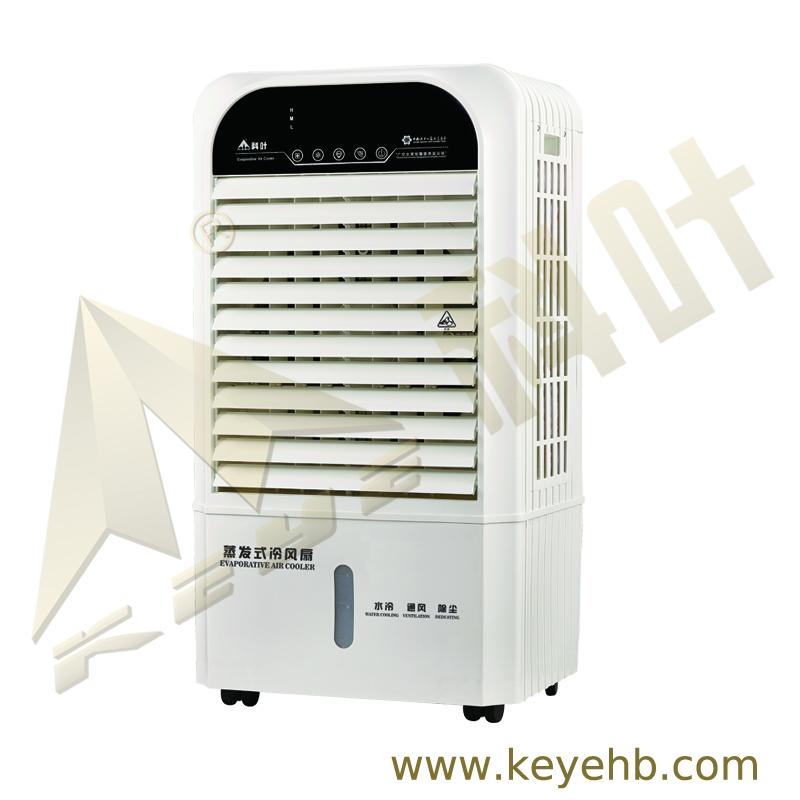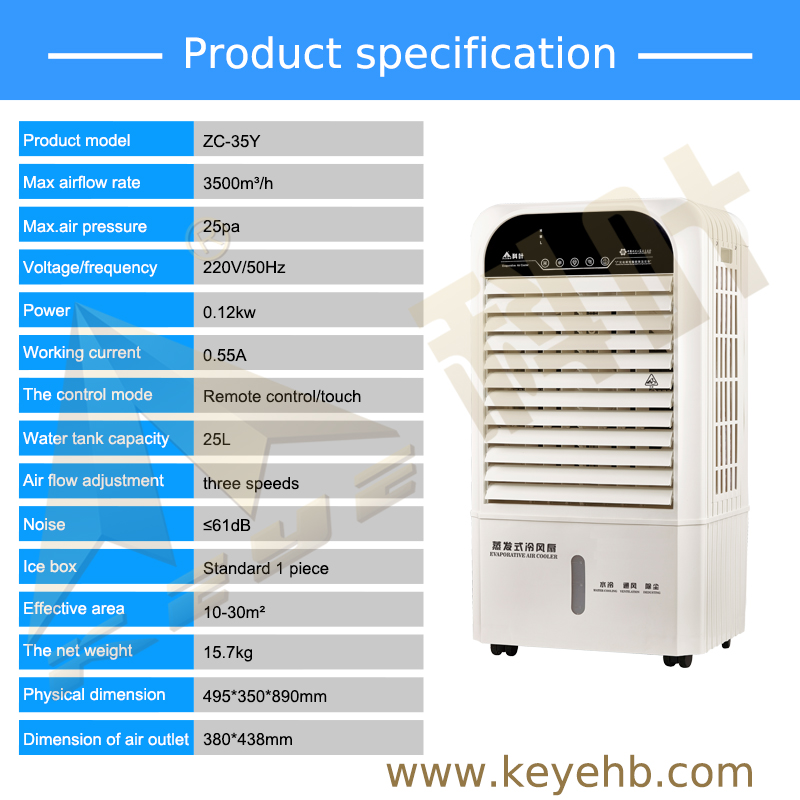 ZC-35Y Evaporative Air Cooler
Manufacturer,Scientific Researcher,Engineering Contracting Company
CCCME Member

Recommended by CCCME
Product Details

Company Profile
Energy saving & evnironmentally friendly Easy operate with remote control Portable with wheels,east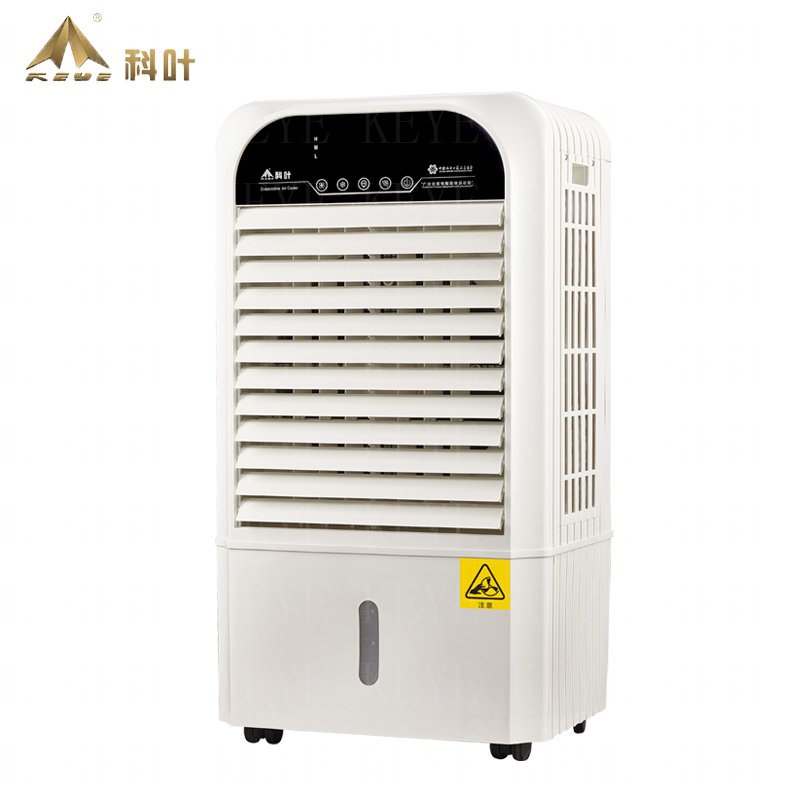 ● Unmatched cool style, impeccable fresh texture and meticulous precision design, an industry-grade product with extraordinary quality and comprehensive performance.
● Green energy saving, outstanding quiet performance, bring great value and unparalleled cool feeling to every user.
● Professionally designed and developed high-performance cooling pad protect the life and reliability of your cooler.
● The beautiful and durable brake wheels brings a pleasant and relaxing using experience, easier to operate.
● The maximum air flow volume is 3500 cubic meters per hour. Bring more exciting and comfortable using experience.
● The multi functions, self-selecting touch panel provides clear, superior quality of the visual control.
● Speed shifting, timing, swing, quick cooling box and UV sterilizing functions meet all your expectations and give you more practical care.
● With meticulous and ingenious dust-proof and insect-proof design, is easier to maintain.
●

Excellent performance product , peak of fashion outlook, applicable for business office, home living room, hotel lobby, chess room, private club, beauty salon to yoga hall, gym, villa, etc.