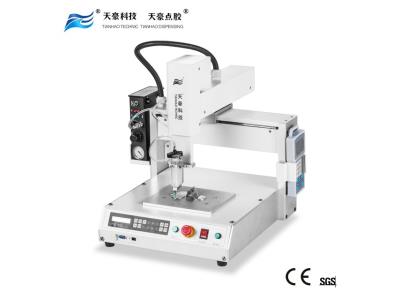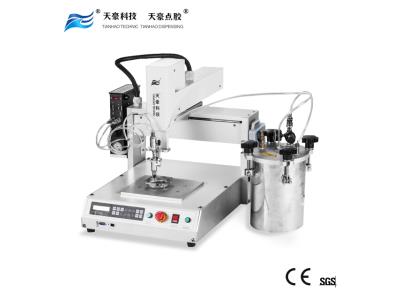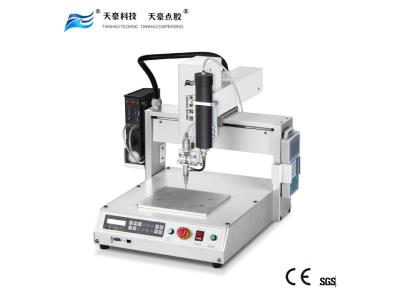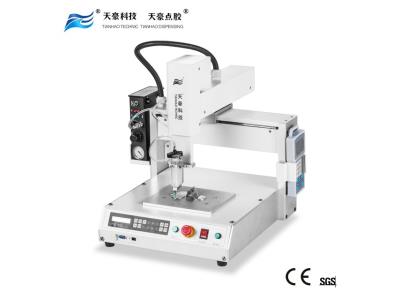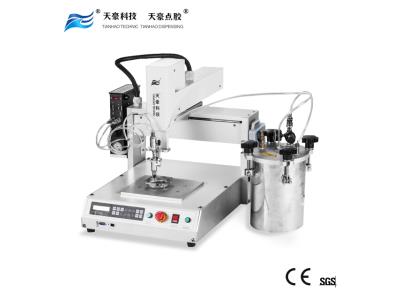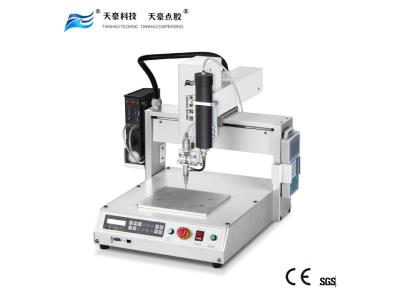 Cantilever industrial robot with syringe micro dispensing
Trading Company,Manufacturer,Scientific Researcher
Product Details

Company Profile
Compact Gantry Benchtop Robot lies in its ability to any work surface. This feature allows for heavier tool loads on the worktable The system is suitable for use on any type of platform requiring a gantry type mounting with open access under the robot. Instead of traditional manual operation mode SGS CE Safety Approved and environmental protection PLC Controller, Easy to program - Dedicated dispensing software eliminates the need of complex robot language programming. Each axis with 2 linear guide rails, more stable Simplifies robot and master control systems, High speed capabilities, large work envelope Small footprint. Fast assembly.
TH-206H-K
Cantilever industrial robot with syringe micro dispensing
Patent Number:ZL 2010 2 0120765.6
FEATURES
1.Feed system of 30cc syringe(3cc,5cc,10cc,30cc,55cc,300cc option)
2.Suitable for a wide range of dispensing
3.Liquid dispensing controller system with Suck-back ensures no dripping
Application
Gantry Benchtop robots make manual processes easier, saving costs in material waste, rejects, time, and labor. With a variety of models and styles available, there's a solution for your unique application.
Liquid material: adhesive, glue, silicone, RTV, cyanoacrylate, grease, anaerobic, and UV cure resins.oil.
Packing capacity:toothpaste, bags (bulk), syringes, namesake fizzy, small cans, etc.
Help you more:
· Increase production efficiency
· Promotion processing precision control
· Improve product quality
· lower production costs, reduce rejected product
· Eliminate material waste
· Create more economic benefits for the enterprise.
Specification:
ITEM

TH-206H-K

X/Y/Zworking range

300 x 300 x 100mm

Dimensions (WxDxH) mm

600 x 520 x 610

Weight

37.5kg

Standard

CE Approved

XY/ZMaximum Load

10 kg / 3 kg

Repeatability

0.02mm

Resolution

0.001mm

XY/Z Speed

800/350 mm/Axis

Data memory capacity

9999programs

Display way

LCD display

Drive System

Precision micro-stepper motor

Transmission

Timing Belt/ Precision Linear Guides

Edit Programming

Handheld Programmer

I/O Signals

4 Inputs / 4 Outputs

Port allows for data

USB port allows for data transfer between PC

Patterns

3DLines, Circles, Arcs, Continuous Paths, XYZ

simultaneous (CP) 3D

Power Supply

AC110V/220V Internal conversion

Working Temperature

0 ~40℃

Relative Humidity

20~90% (no condensation)