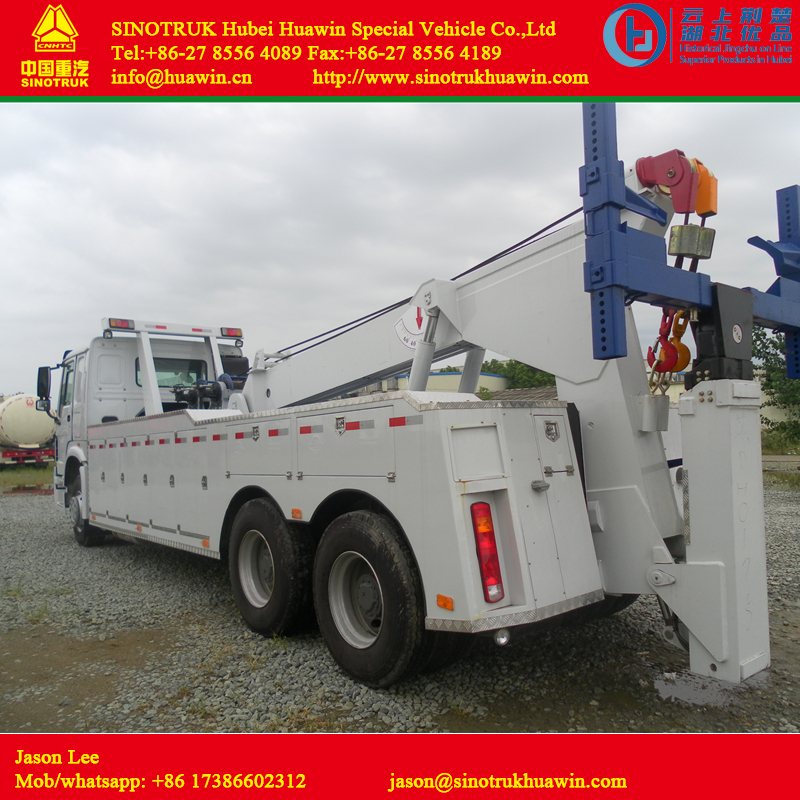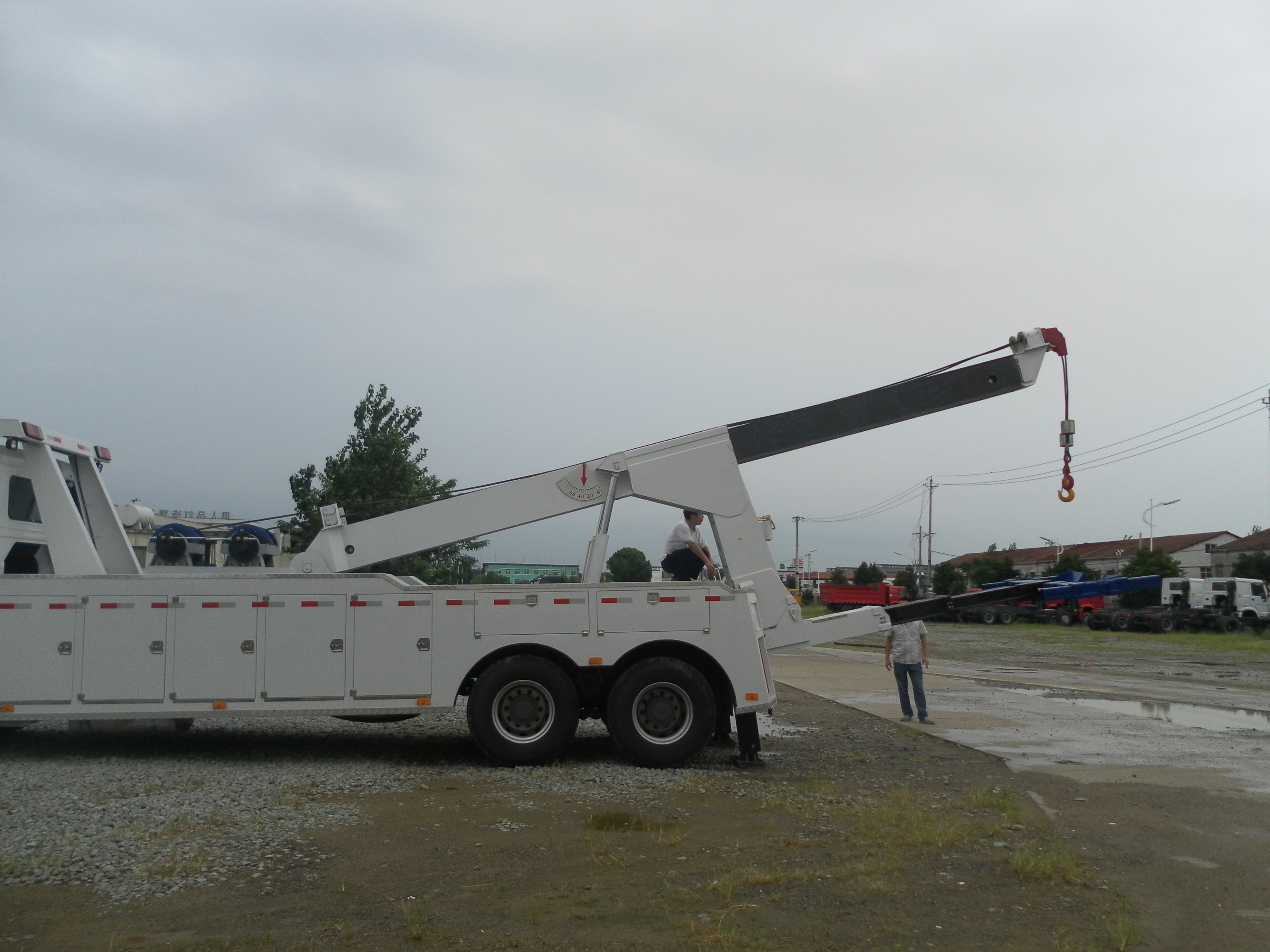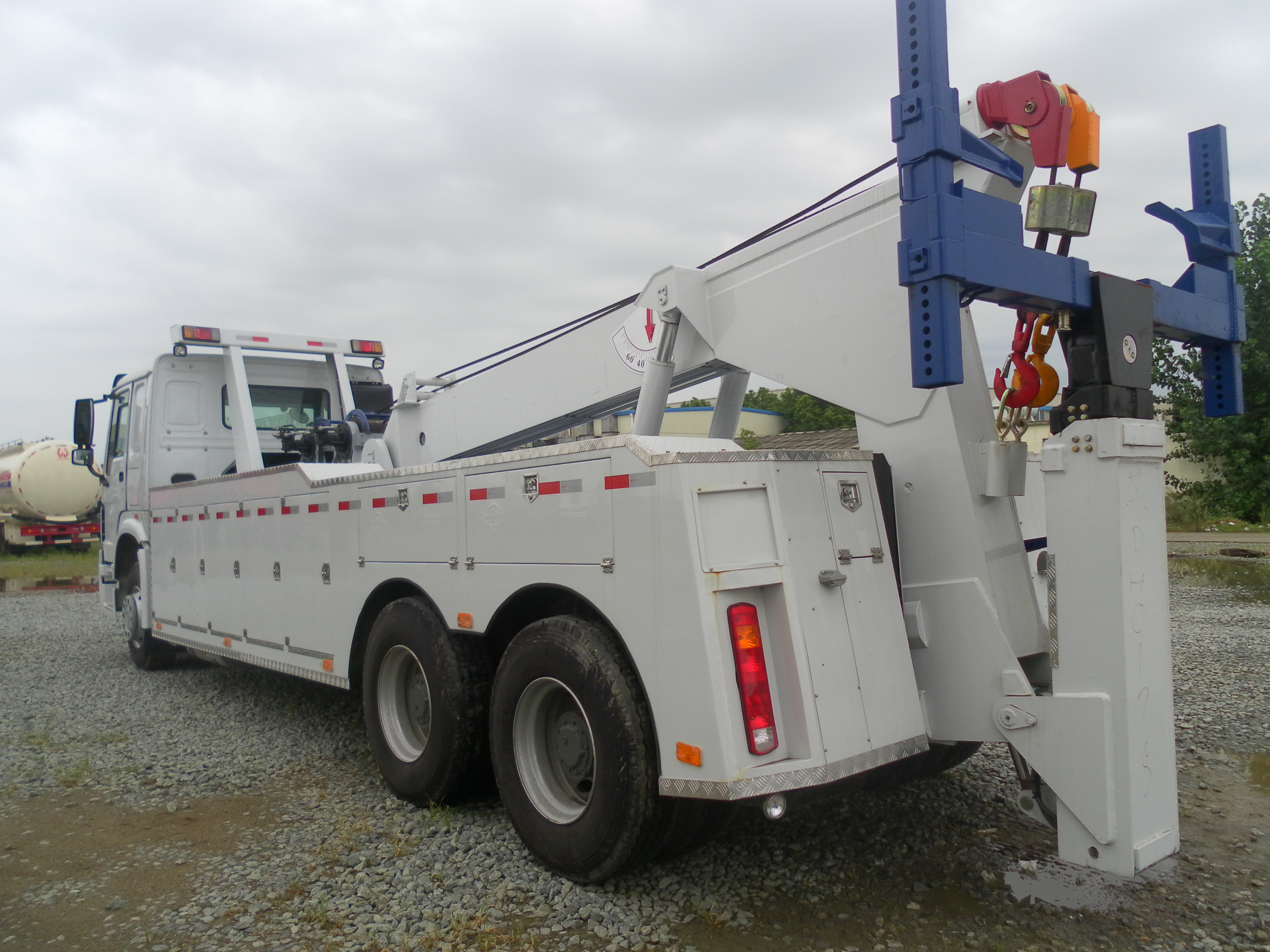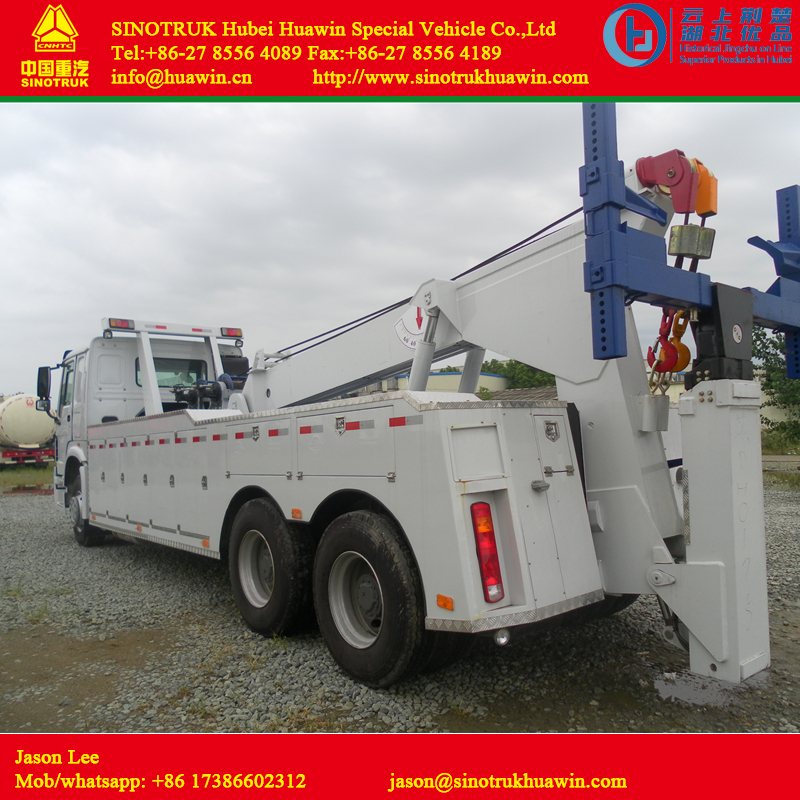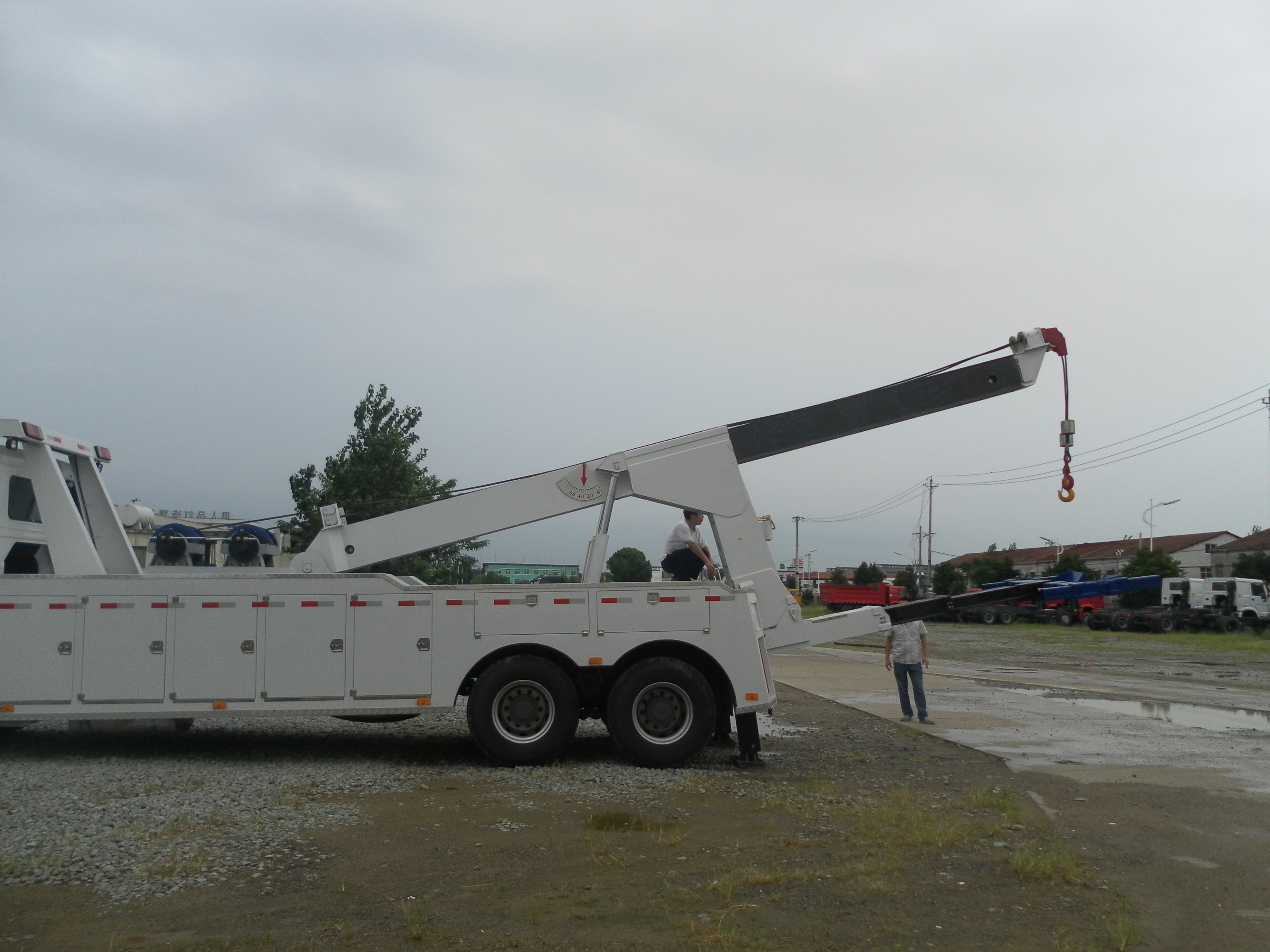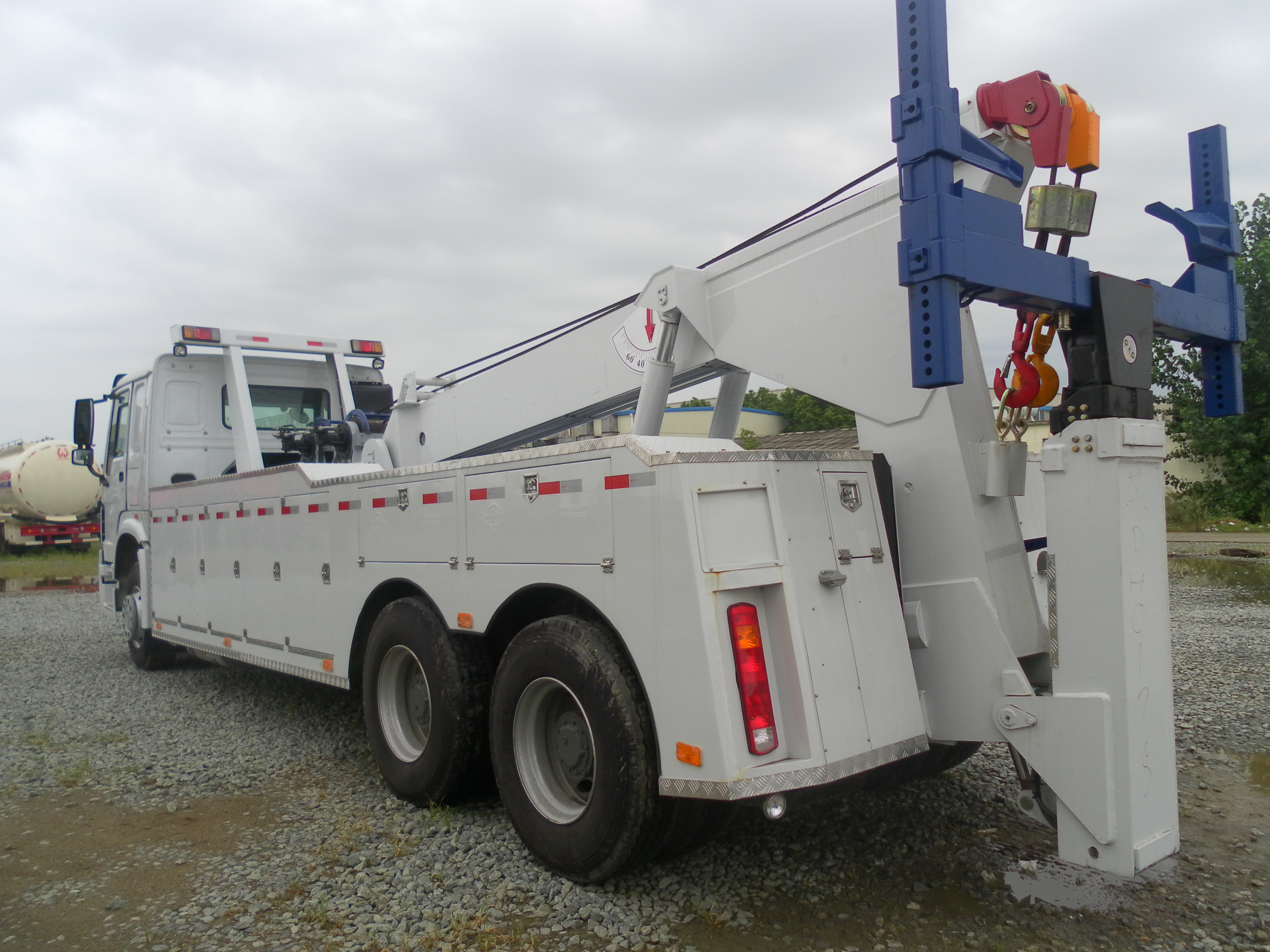 HOWO 6X6 Recovery Truck
Manufacturer

Recommended by CCCME
Product Details

Company Profile
HOWO 6X6 Recovery Truck
HOWO 6X6 Recovery Truck
GOODS DESCRIPTION
Truck Chassis


Truck Model
HOWO 6X6 Recovery Truck
Drive Type
Driving type: 6X6
Cabin
HW76 cabin with A/C and one sleeper, RHD
Engine
SINOTRUK 9726 cc 6-cylinder 371 hp diesel engine, max torque 1500 N.m
Gear box / Transmission
Transmission: HW19710, 10-forward & 2-reverse manual gearbox
Transfer case
Model 2000
Front axle
Front axle loading capacity: 9000kg
Rear axle
Rear axle loading capacity: 2*16000kg
Tire
12R22.5 tubeless tyre with one spare
Fuel Tanker
400 liters Aluminium oil tank
Wheel base
5825+1350 mm
Body


Max lifting capacity
20000 kg
Max lifting height
6500 mm
Max hoist capacity
16000 kg
Max hoist under boom fully extended
6000 kg
Max hauling capacity
25000 kg
COMPANY INTRODUCTION
SINOTRUK HUAWIN is key branch factory of SINOTRUK Group. SINOTRUK HOWO and A7 are sold well in China domestic market and overseas market. SINOTRUK HQ manufactures truck chassis and HUAWIN manufactures truck body and trailer.
3. Q &
1) Q: How do you ensure quality of your products?
A: 1. Main parts of truck(engine, transmission and axle) are made by SINOTRUK itself even transmission shaft.
2. Automobile delivery test will be carried out before the vehicle leaves the factory, such as cab test, rain test, road test
2) Q: What's your price advantage?
A: 1. As key branch factory of SINOTRUK group, we get the best chassis cost price from our HQ.
2. We are factory and truck body is provided at cost price.
So whether you want truck or trailer