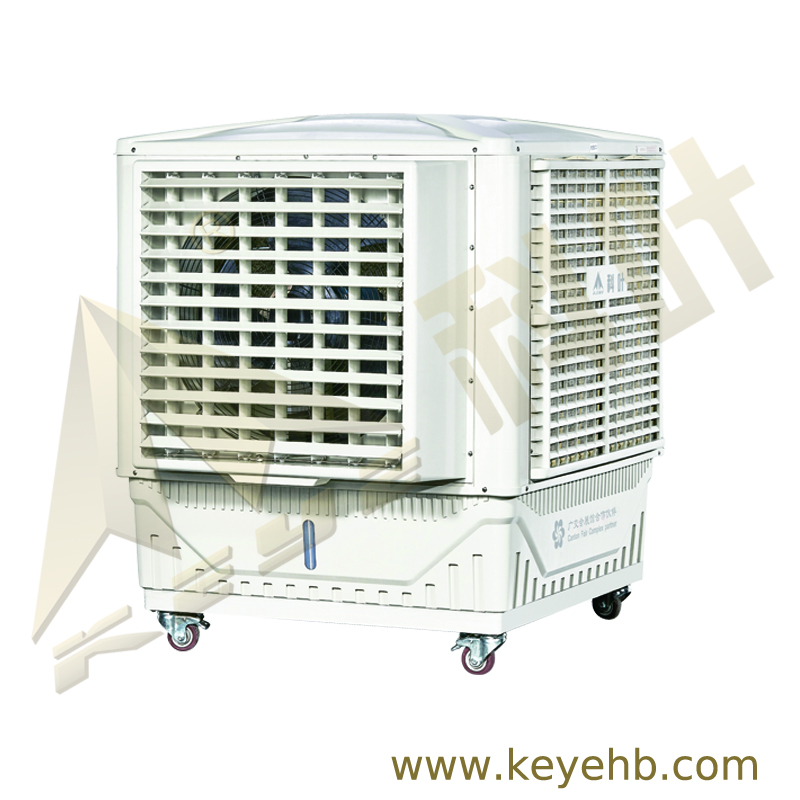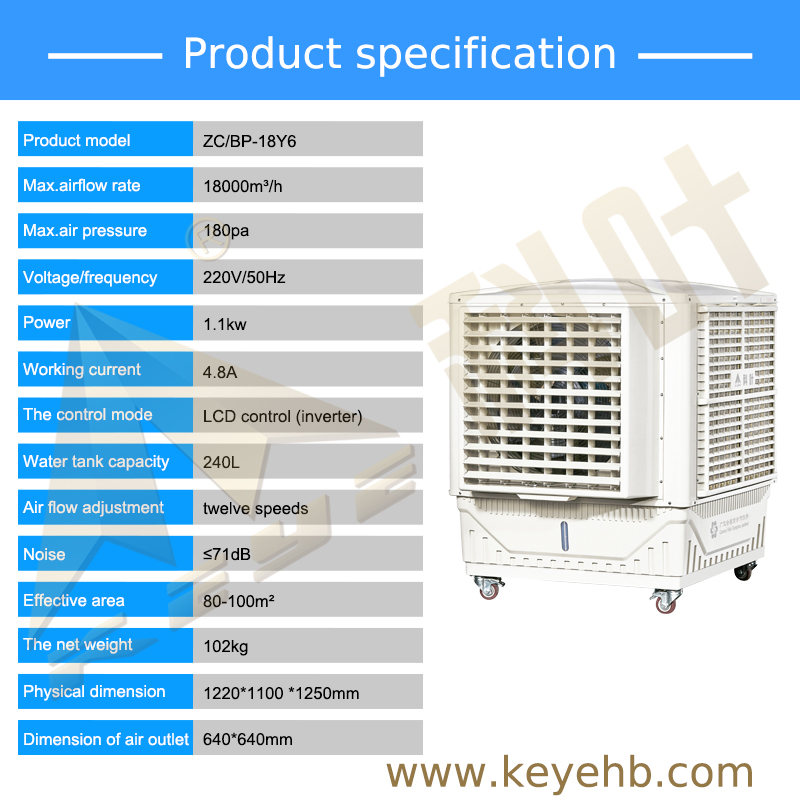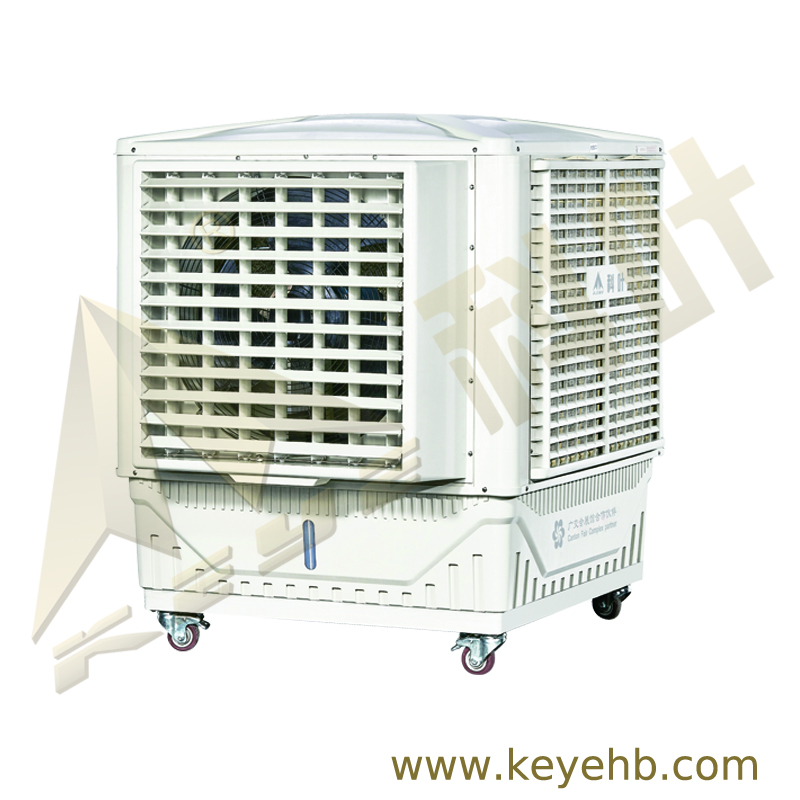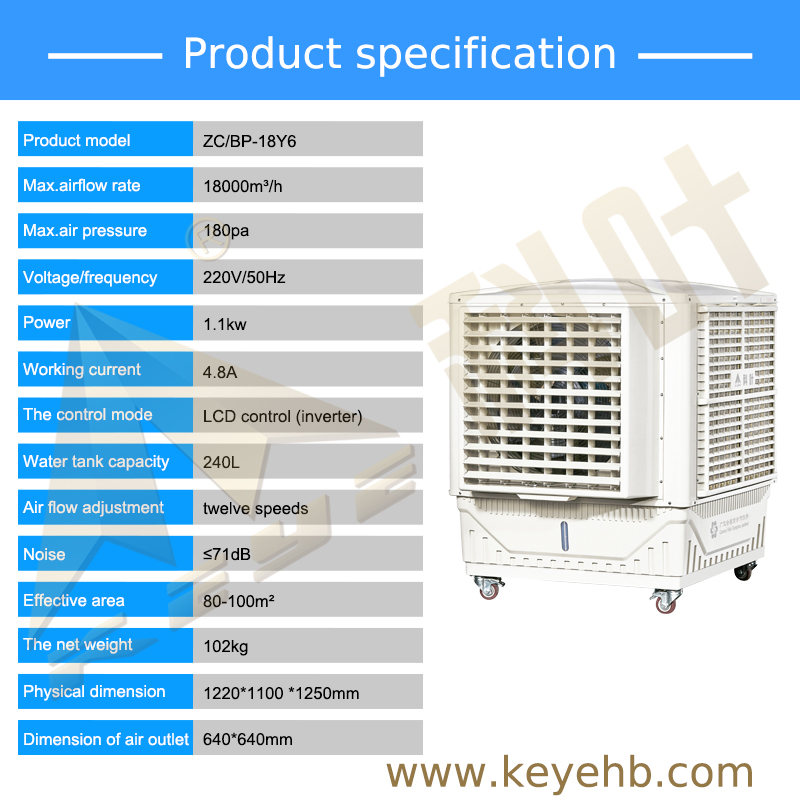 ZC/BP-18Y6 Evaporative Air Cooler
Manufacturer,Scientific Researcher,Engineering Contracting Company
CCCME Member

Recommended by CCCME
Product Details

Company Profile
Energy saving & evnironmentally friendly Easy operate with remote control Portable with wheels,easy to move around. 240 Liter big capacity water tank
u Multi-function control panel is easy to adjust 12-speed air volume. Professional-grade LCD screen and lightweight compact remote control terminal is more practical and convenient to use.
u The perfect match between air volume and wind speed gives the user an extraordinary refreshing experience. Direct air blow distance up to more than 20 meters in front of the cooler.
u The quick connection of the urban tap water system design can satisfy your unattended require and worry-free expectation.
u 240 Liters super big water tank design, can used more than 8 hours once after fully filled.
u 360-degree flexible and convenient mobility meets your require of customized space cooling, blow cool air to anywhere you want.
u With meticulous and ingenious dust-proof and insect-proof design, is easier to maintain.
u Perfect cooling solution for injection molding factory, rubber factory, leather factory, metal stamping workshop, mold processing factory, glass factory, electronics factory, garment factory, shoe factory, printing factory, food processing factory, large shopping mall, shopping center, large outdoor exhibition, symposium and other diverse application scenarios. It is destined a smart choice to use our cooler.