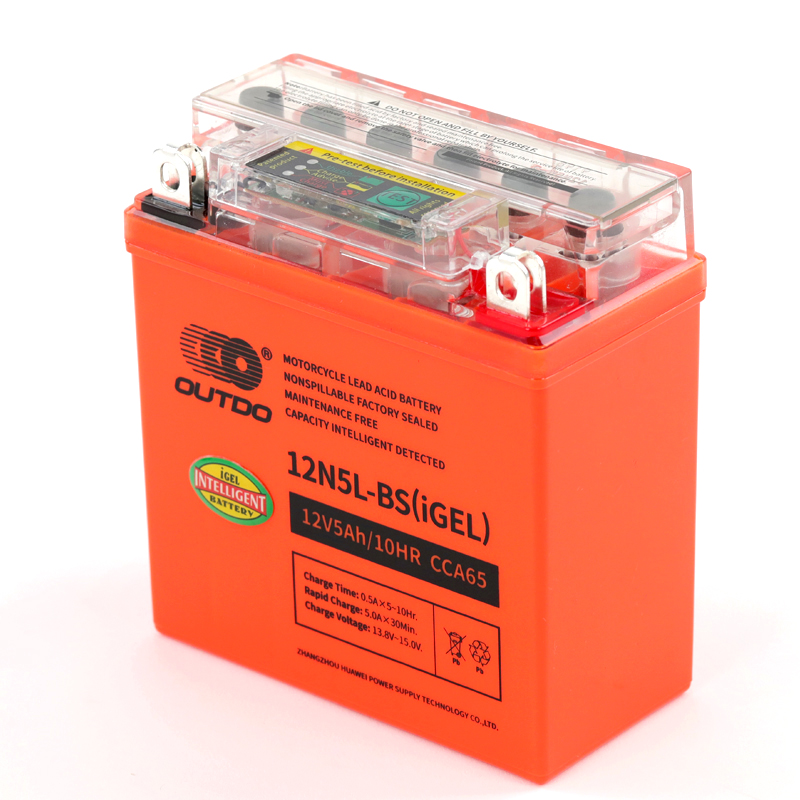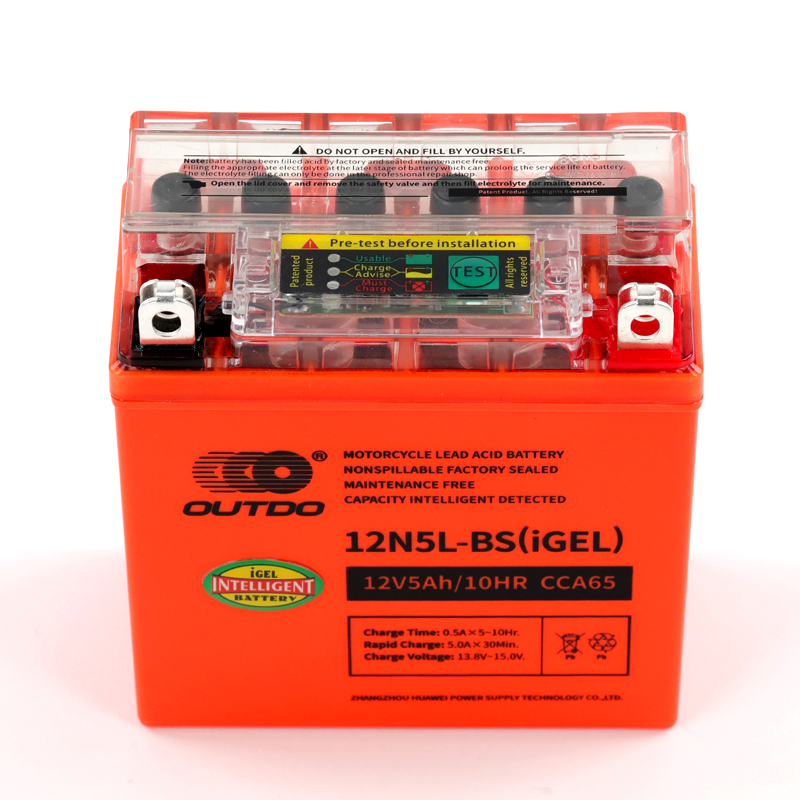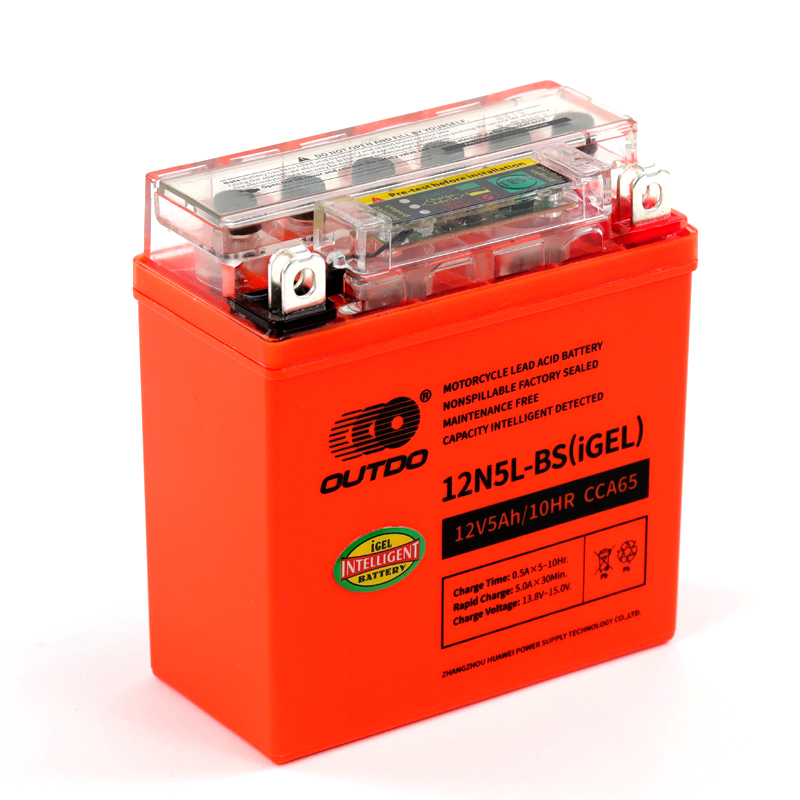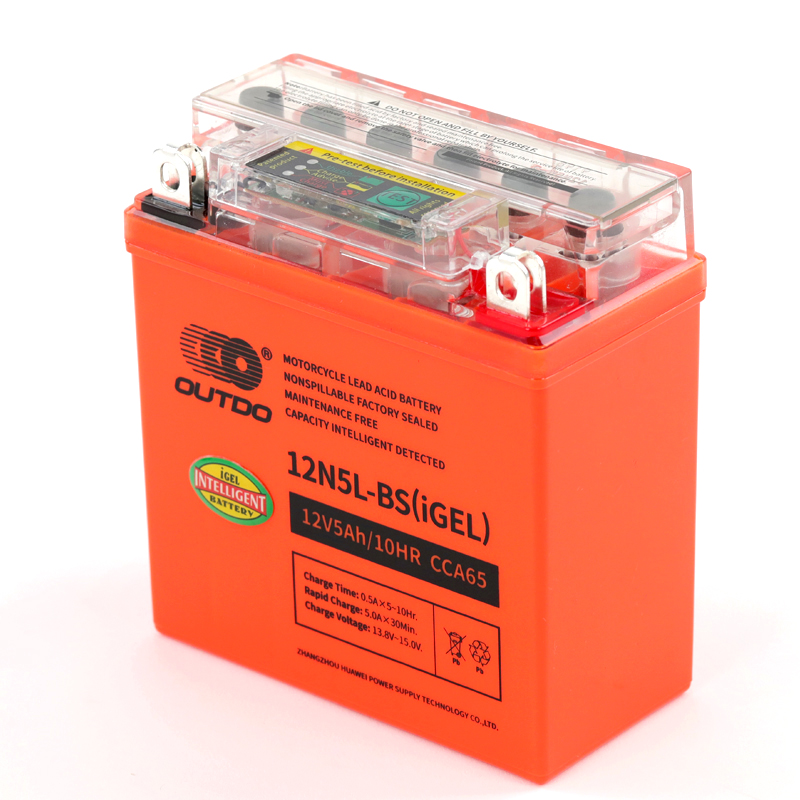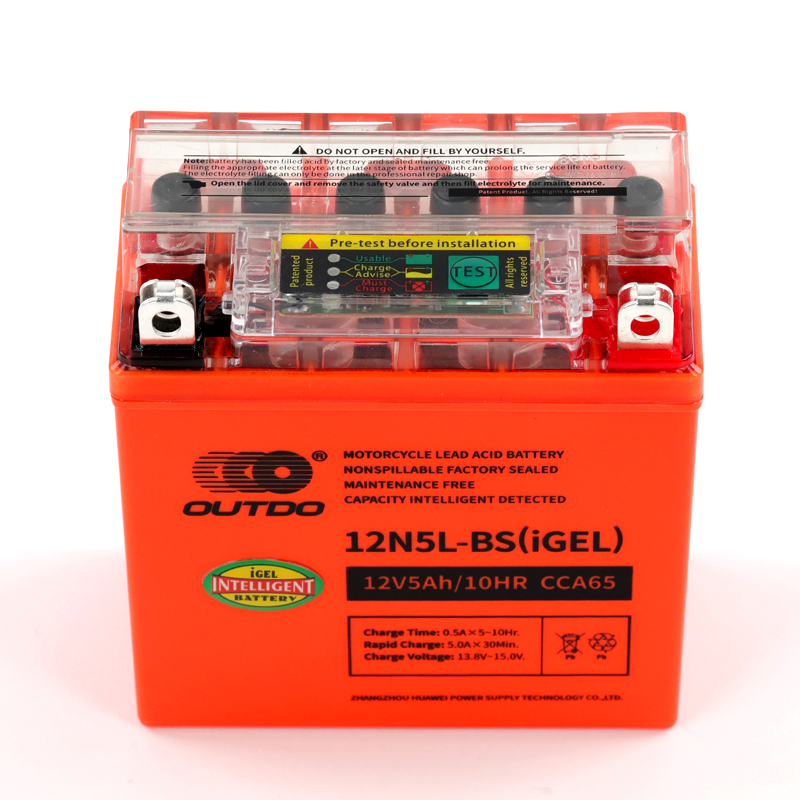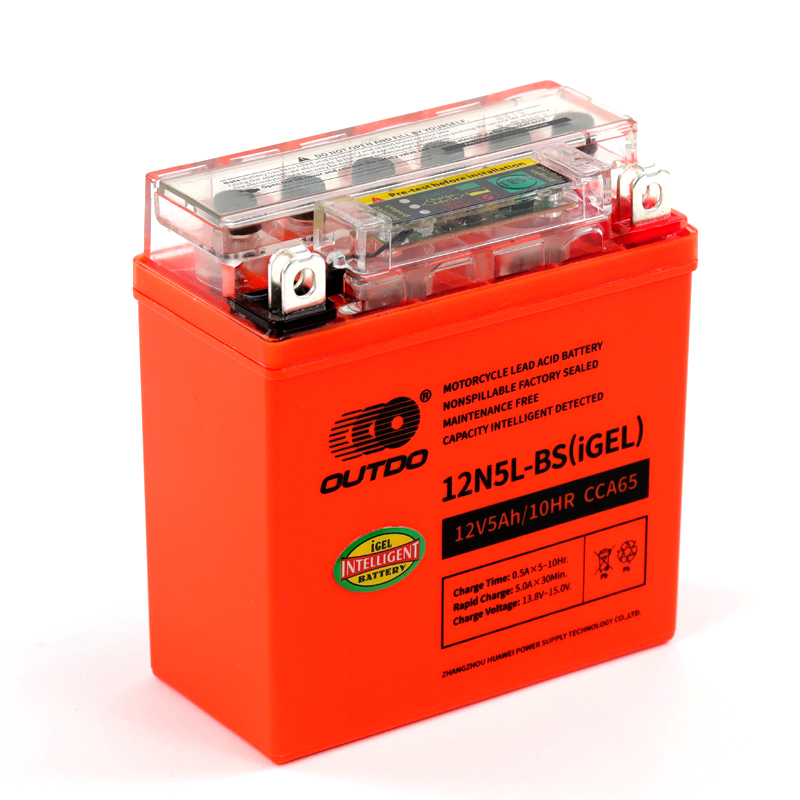 Intelligent Detected Motorcycle Battery12N5L-BS(IGEL)
Manufacturer
CCCME Member

Recommended by CCCME
Product Details

Company Profile
1. Exclusive patented design with built-in electronic chip. 2. With its own detection function, real-time monitors capacity. 3. 100% Pre-delivery inspection, quality is guaranteed. 4. Pb-Ca grid alloy, low water loss. 5. Maintenance free, low self-discharge rate. 6. Injected with Gel electrolyte, higher capacity and longer service life. 7. Excellent performance in both high and low temperatures(-30℃ to 55℃). 8. Convenient to use directly, no need acid filling before using
1. Exclusive patented design with built-in electronic chip.
2. With its own detection function, real-time monitors capacity.
3. 100% Pre-delivery inspection, quality is guaranteed.
4. Pb-Ca grid alloy, low water loss.
5. Maintenance free, low self-discharge rate.
6. Injected with Gel electrolyte, higher capacity and longer service life.
7. Excellent performance in both high and low temperatures(-30℃ to 55℃).
8. Convenient to use directly, no need acid filling before using.