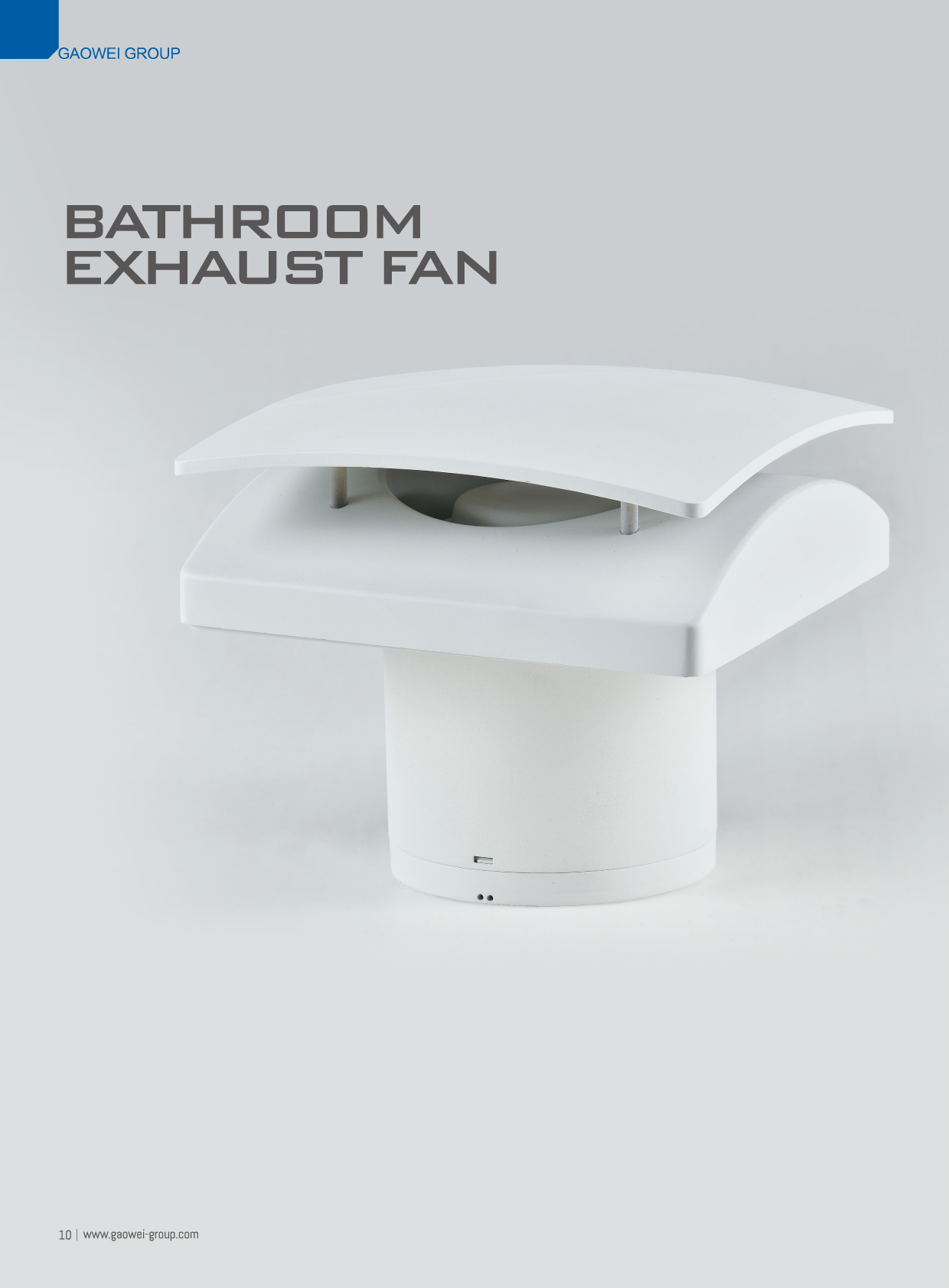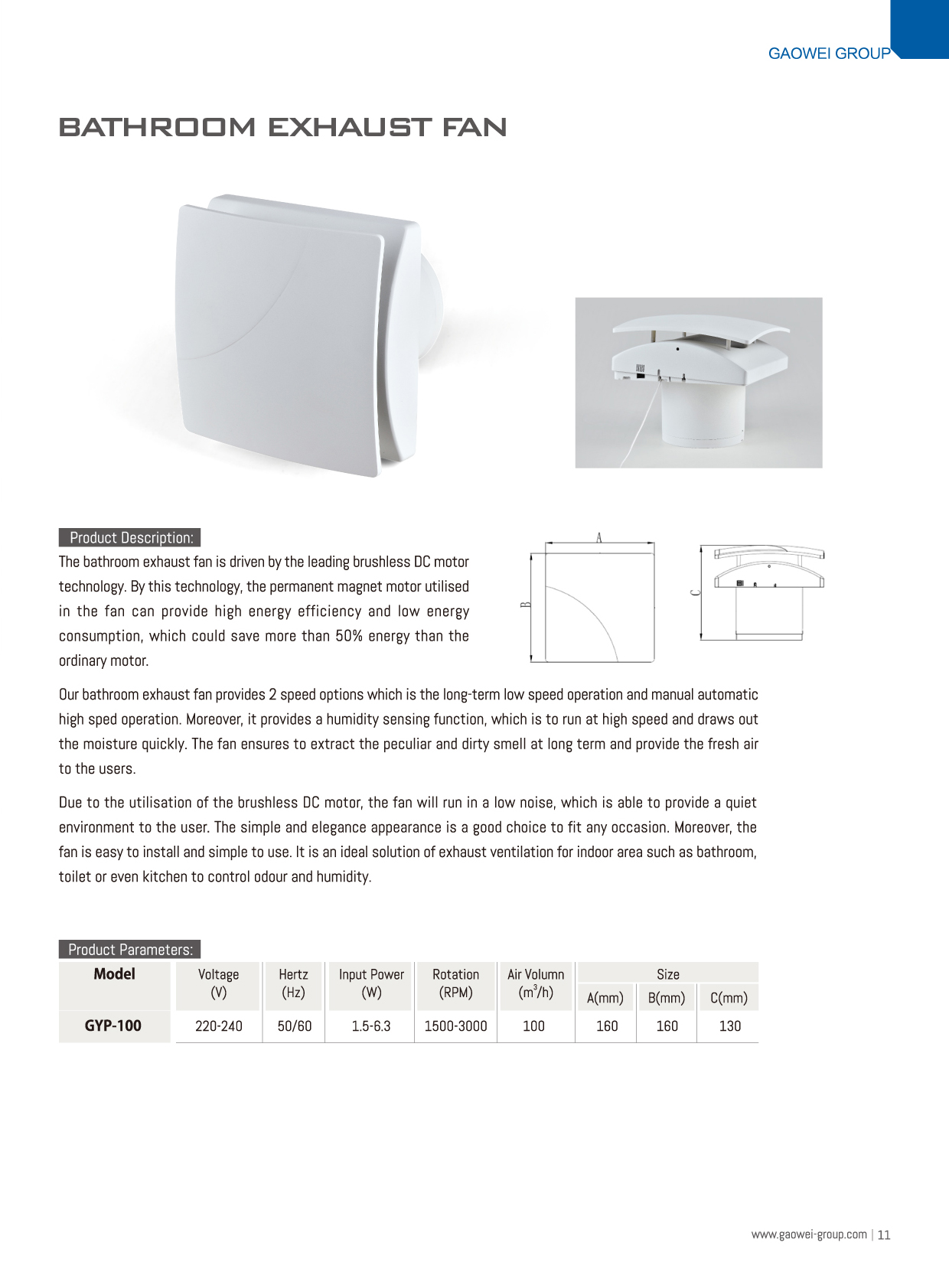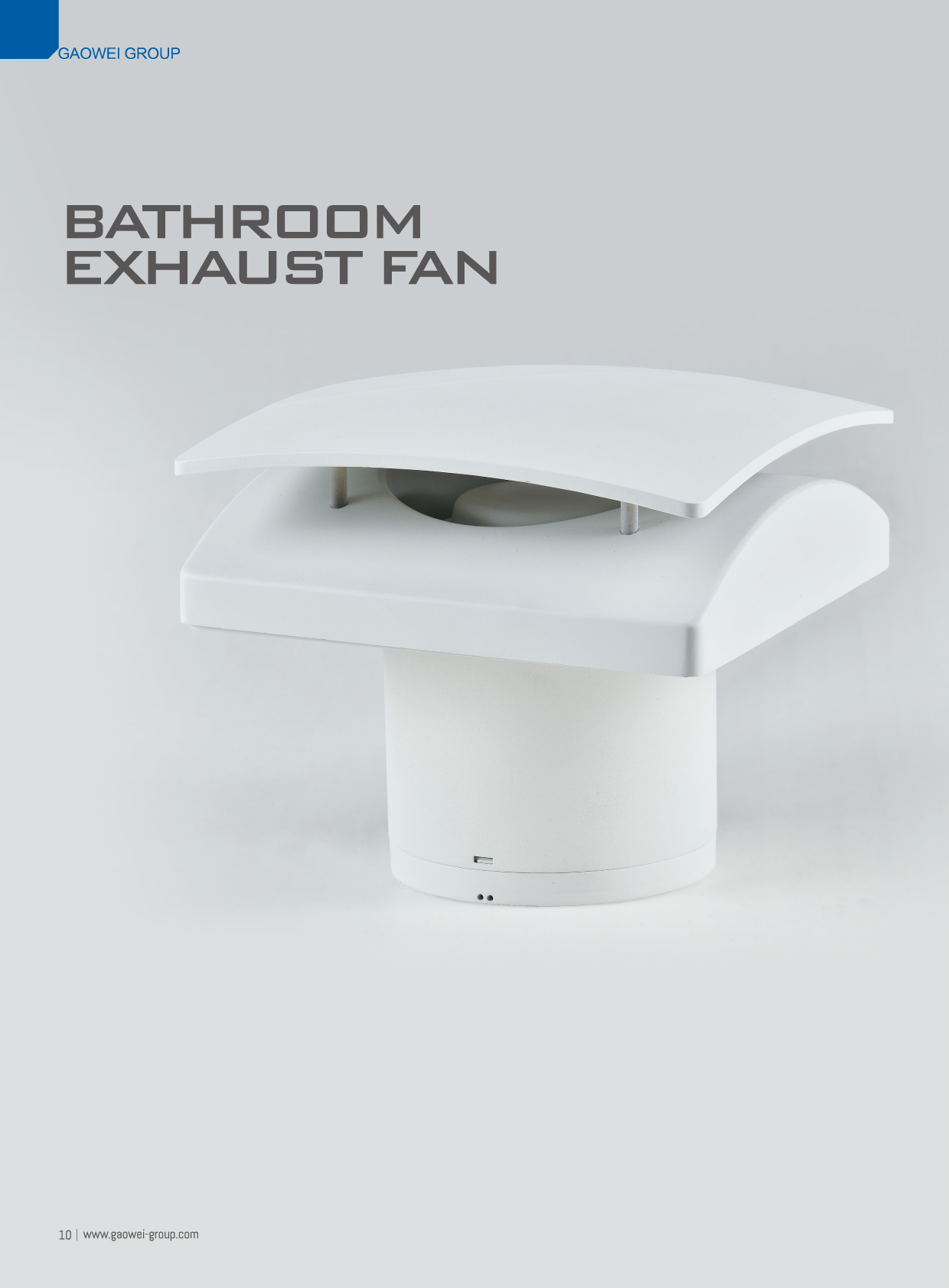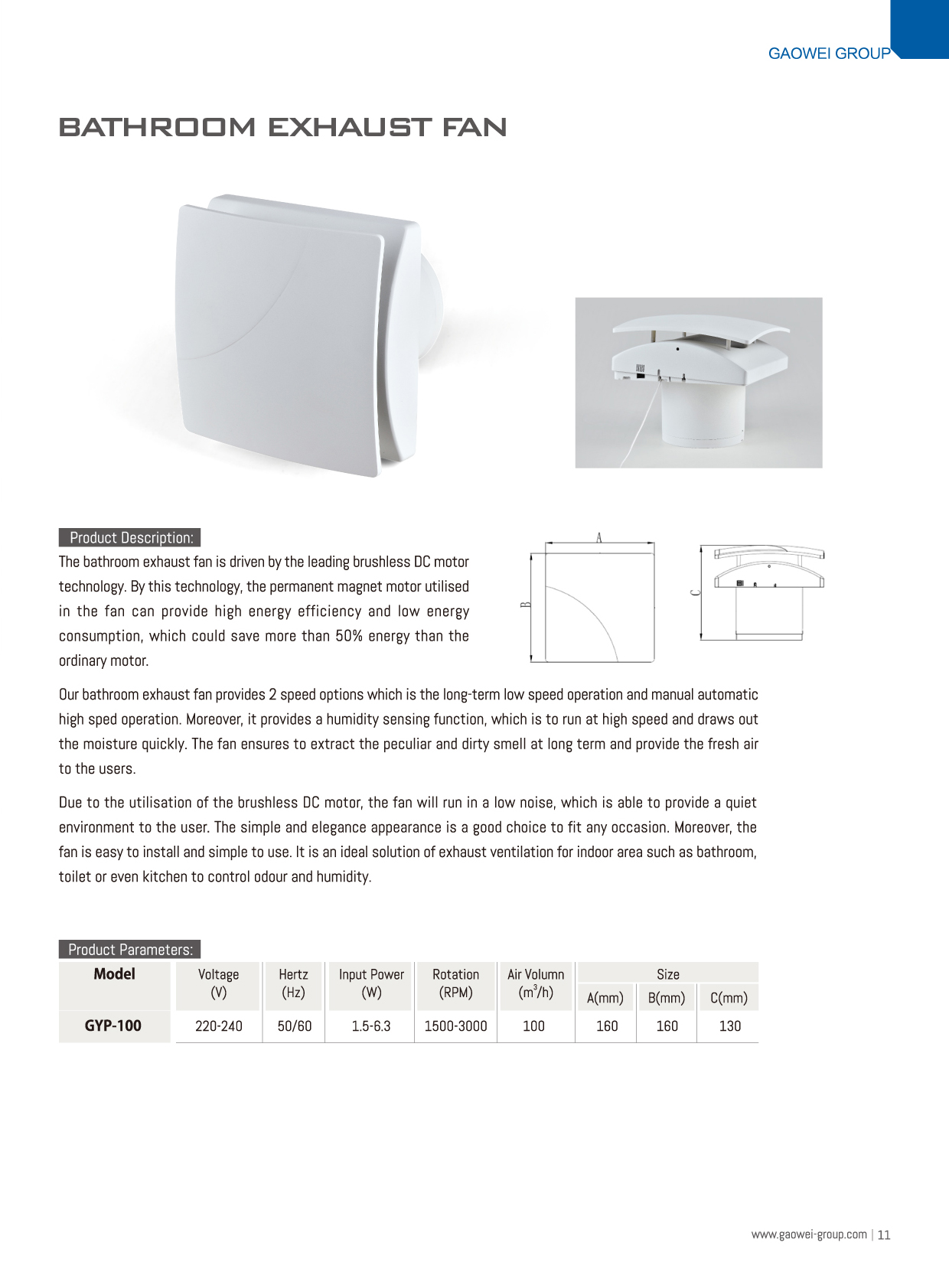 Bathroom Exhaust Fan
Manufacturer
CCCME Member

Recommended by CCCME
Product Details

Company Profile
Bathroom Exhaust Fan
The bathroom exhaust fan is driven by the leading brushless DC motor technology. By this technology, the permanent magnet motor utilised in the fan can provide high energy efficiency and low energy consumption, which could save more than 50% energy than the ordinary motor.
Our bathroom exhaust fan provides 2 speed options which is the long-term low speed operation and manual automatic high sped operation. Moreover, it provides a humidity sensing function, which is to run at high speed and draws out the moisture quickly. The fan ensures to extract the peculiar and dirty smell at long term and provide the fresh air to the users.
Due to the utilisation of the brushless DC motor, the fan will run in a low noise, which is able to provide a quiet environment to the user. The simple and elegance appearance is a good choice to fit any occasion. Moreover, the fan is easy to install and simple to use. It is an ideal solution of exhaust ventilation for indoor area such as bathroom, toilet or even kitchen to control odour and humidity.