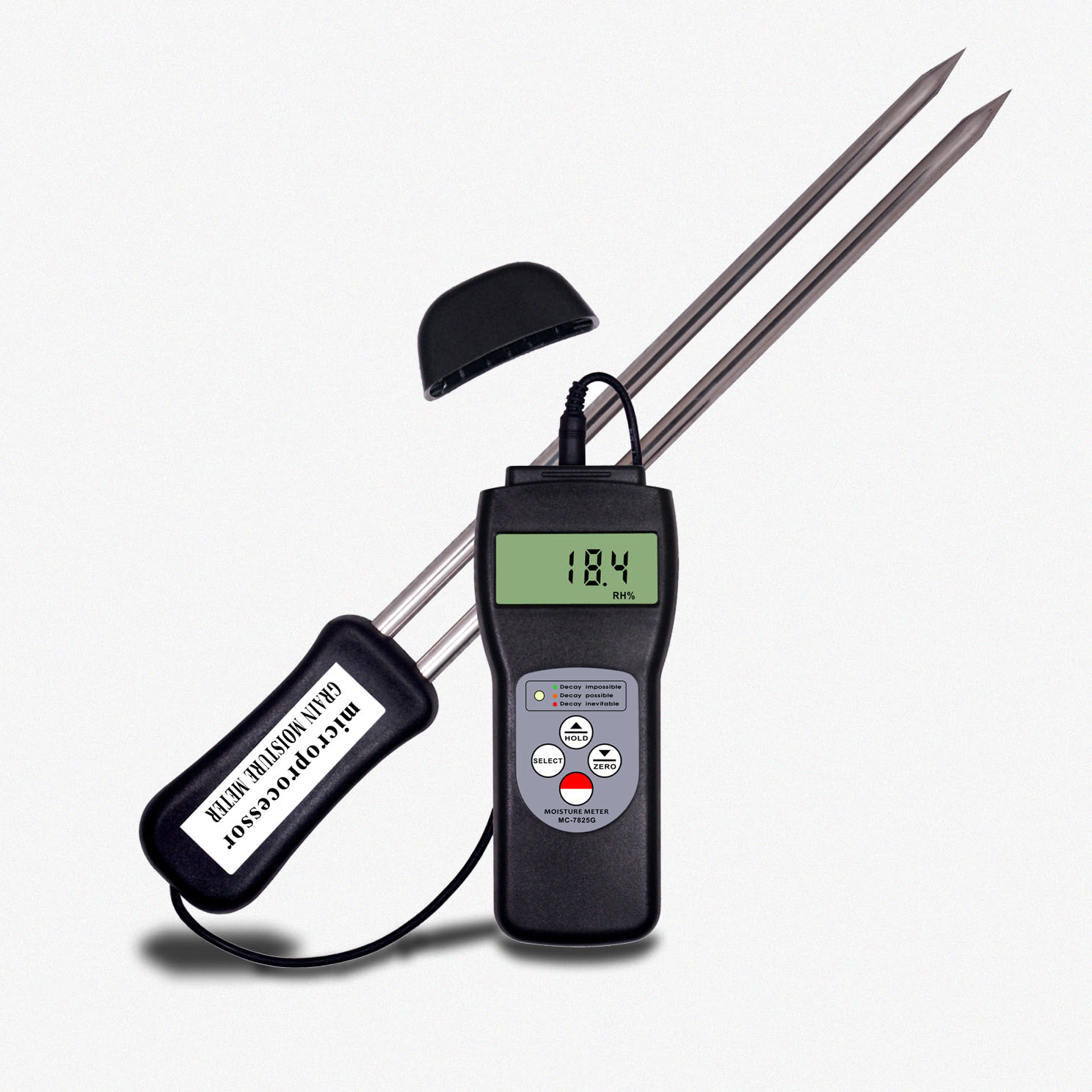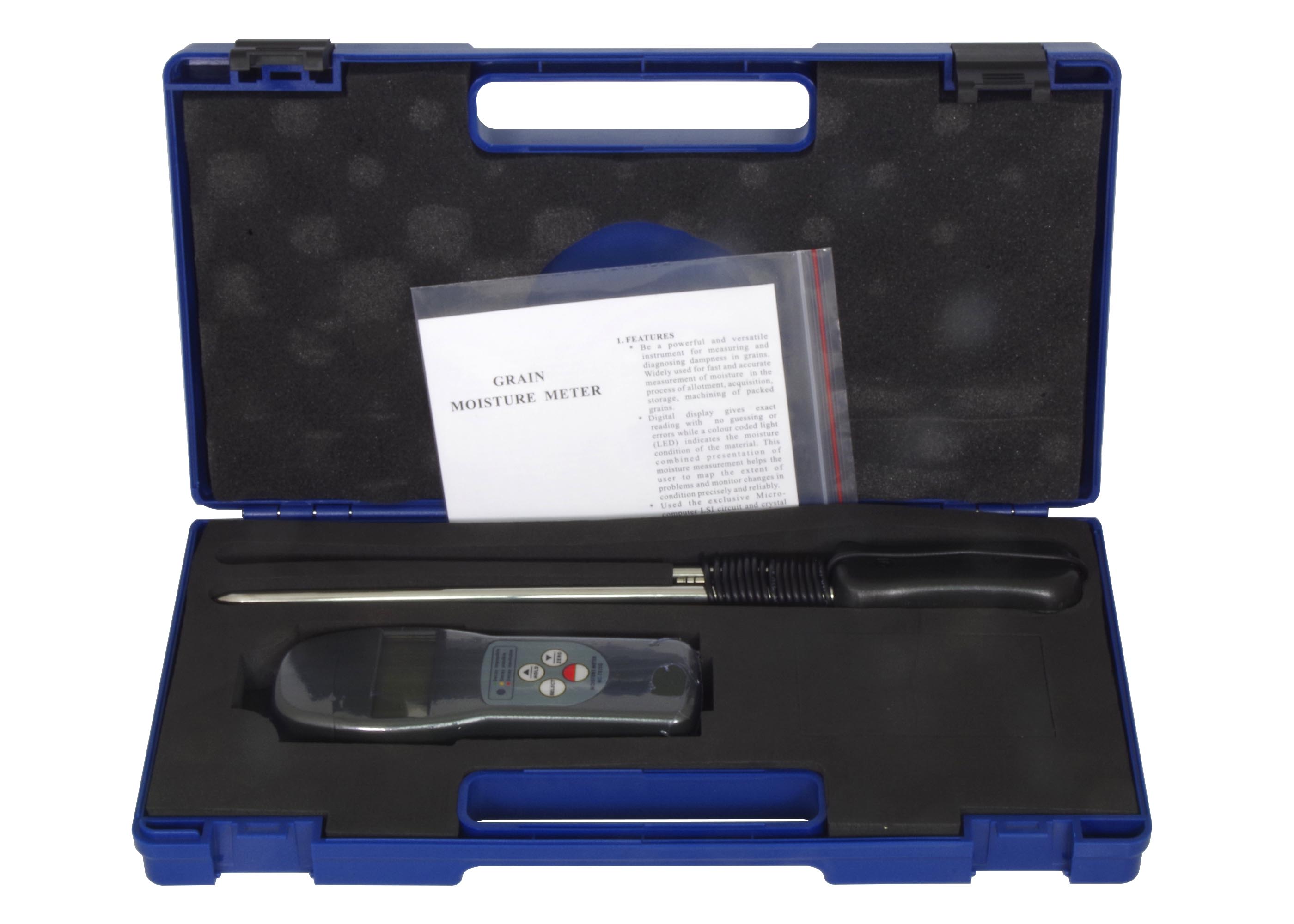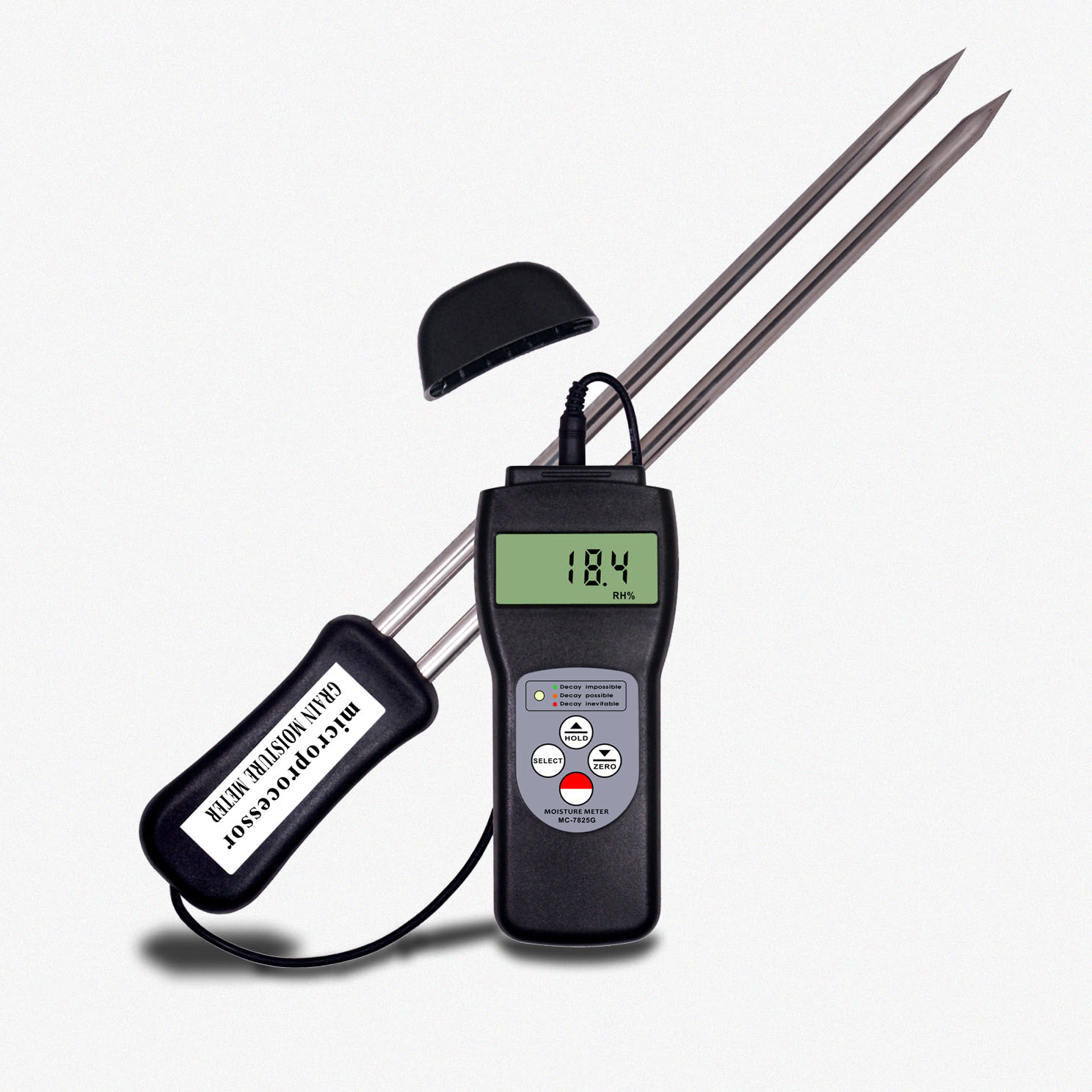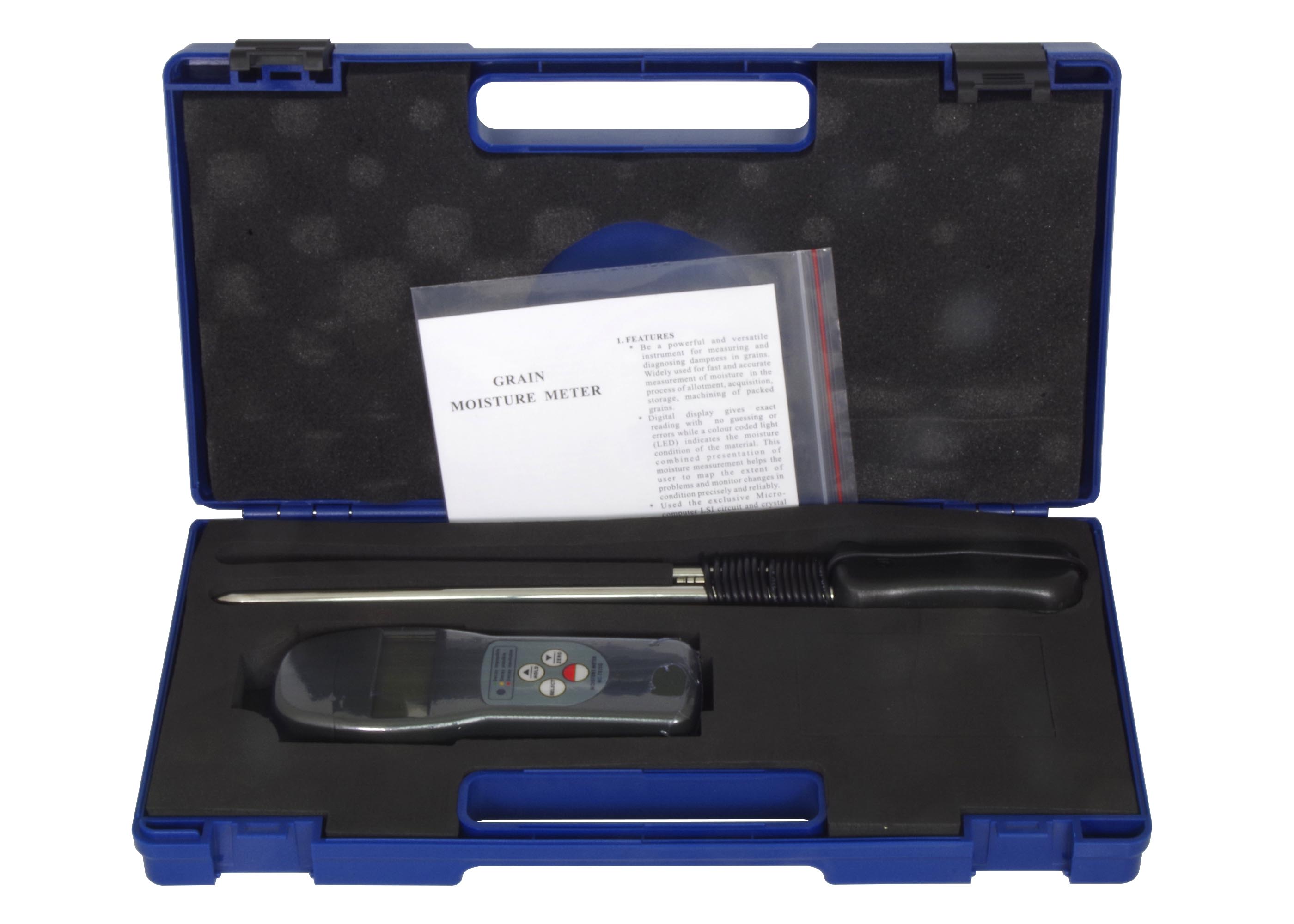 Grain Moisture Meter
CCCME Member

Recommended by CCCME
Product Details

Company Profile
Grain Moisture Meter
Applications:
Used for fast and accurate measurement of moisture in the process of allotment, acquisition, storage, machining of packed grains, feedstuff, powder.
* Able to measure grains up to 36 species.
* Two presentations, digital display and color coded LED indication.
* Use the exclusive Micro-computer LSI circuit and crystal time base to offer high accuracy measurement. It can obtain automatically the temperature corrected moisture value.
* Use "USB data output" and "RS-232 data output" to connect with PC.
* Provide "Bluetooth ™ data output" choice.
| | | |
| --- | --- | --- |
| Code | Grain | Range(%) |
| Cd01 | Wheet / Rye (Whole) | 7~31 |
| Cd02 | Wheet / Rye (Ground) | 7~29 |
| Cd03 | Paddy (Whole) | 7~29 |
| Cd04 | Paddy (Ground) | 7~26 |
| Cd05 | Rice (Milled) | 7~29 |
| Cd06 | Semolia | 7~25 |
| Cd07 | Maize / Corn (Whole) | 7~27 |
| Cd08 | Maize / Corn (Ground) | 7~26 |
| Cd09 | Soya Beans (Whole) | 6~28 |
| Cd10 | Soya Beans (Ground) | 5~22 |
| Cd11 | Barley Oats (Whole) | 7~34 |
| Cd12 | Barley Oats (Ground) | 7~29 |
| Cd13 | Coffee (Whole) | 7~31 |
| Cd14 | Coffee (Ground) | 7~26 |
| Cd15 | Coffee Green (Ground) | 7~27 |
| Cd16 | Cocoa Beans (Whole) | 4~13 |
| Cd17 | Linseed (Whole) | 6~21 |
| Cd18 | Lentils (Ground / Whole) | 7~21 |
| Cd19 | Oilseed Rape (Ground) | 5~26 |
| Cd20 | Mustard Seed (Whole) | 7~21 |
| Cd21 | Sorghum / Milo (Whole) | 7~31 |
| Cd22 | Sorghum / Milo (Ground) | 7~29 |
| Cd23 | Sunflower Seed (Whole) | 7~29 |
| Cd24 | Sugarbeet Seed (Whole) | 7~26 |
| Cd25 | Flax (Whole) | 7~29 |
| Cd26 | Peas (Progreta) (Ground) | 7~25 |
| Cd27 | Peas (Ground) | 7~27 |
| Cd28 | Ground Nuts Hulled (Whole) | 7~26 |
| Cd29 | Grass Seed / Rye Grass (Whole) | 6~28 |
| Cd30 | Grass Seed / Cocksfoot (Whole) | 5~22 |
| Cd31 | Four / Soft Wheat | 7~34 |
| Cd32 | Clover / White Seed (Whole) | 7~29 |
| Cd33 | Clover / Red lucerne Sees (Whole) | 7~31 |
| Cd34 | Buckwheat (Ground) | 7~26 |
| Cd35 | Brassicas / Brussels Sprout (Whole / Ground) | 7~27 |
| Cd36 | Beans / Tic / Winter (Ground) | 4~13 |
Grains

36 Species

Measuring Range

6~30 %

Accuracy

±(0.5n%+0.5)

Resolution

0.1

Display

4 Digits, 10 mm LCD, With Color Coded LED Indicator

LED Indicator

Green LED represents a safe, air-dry state

Yellow LED represents a borderline state

Red LED represents a damp state

Calibration

Automatic

Battery Indicator