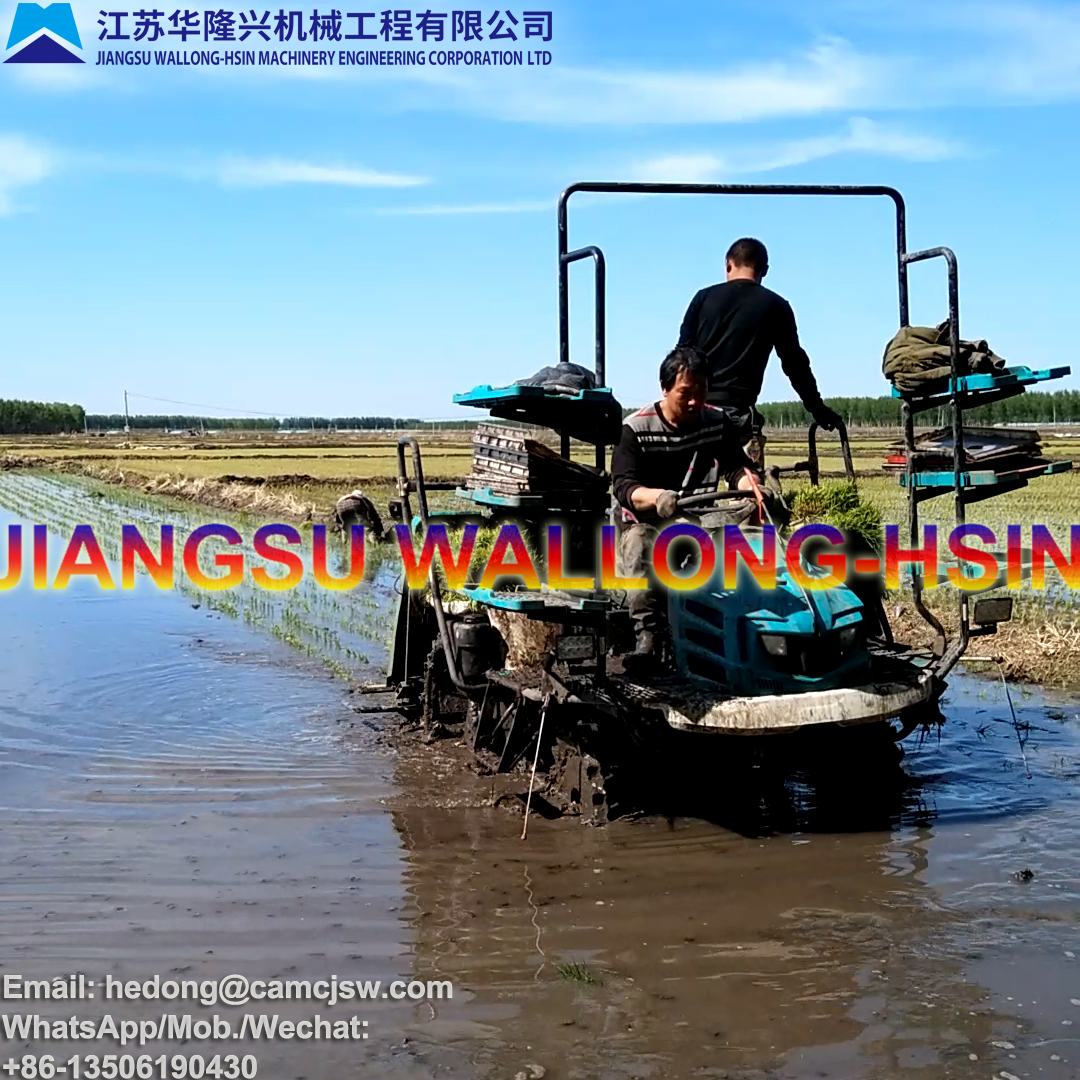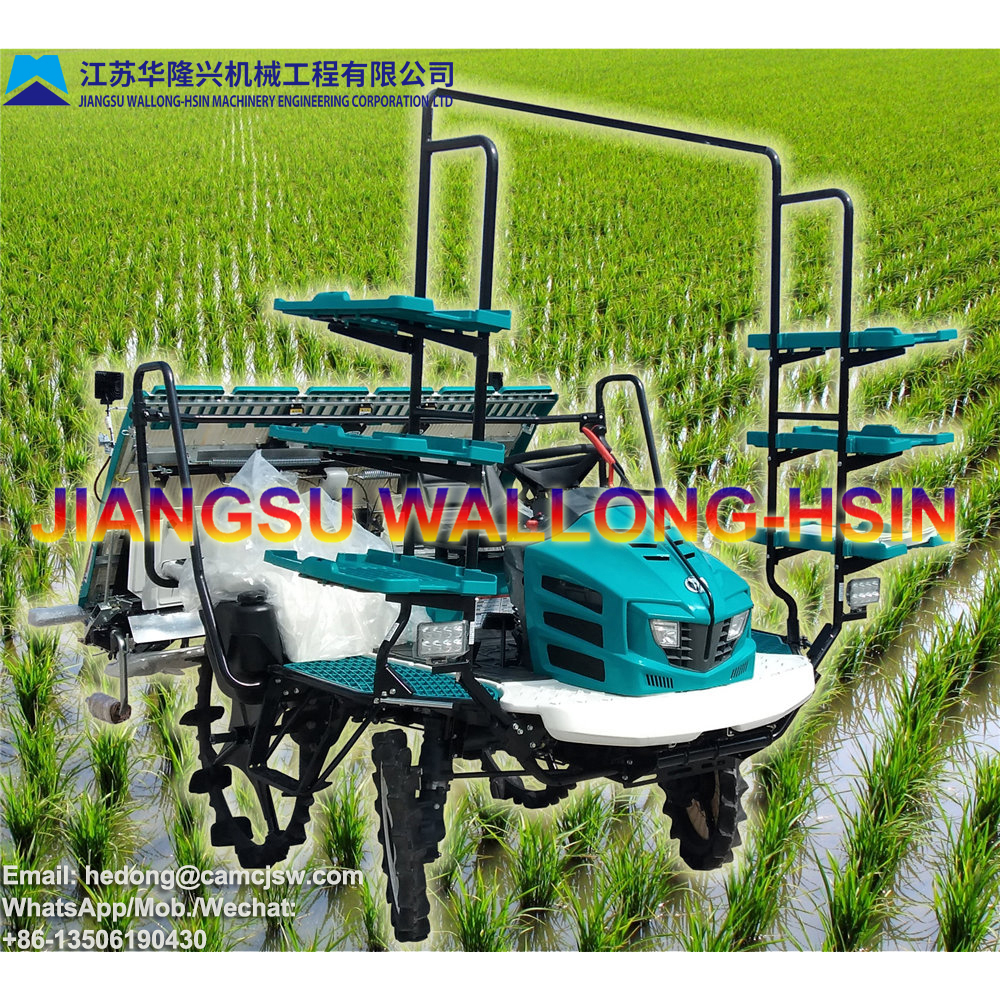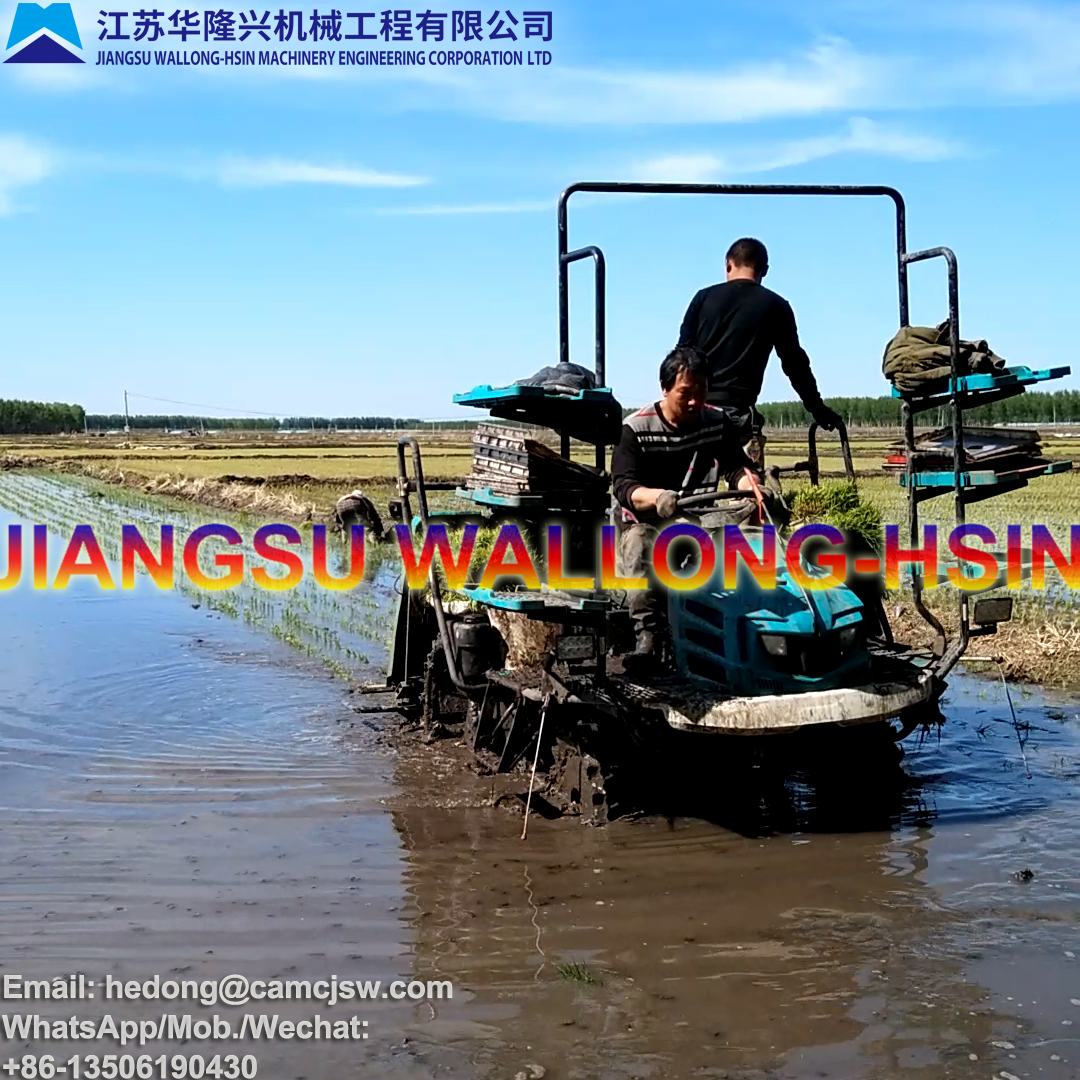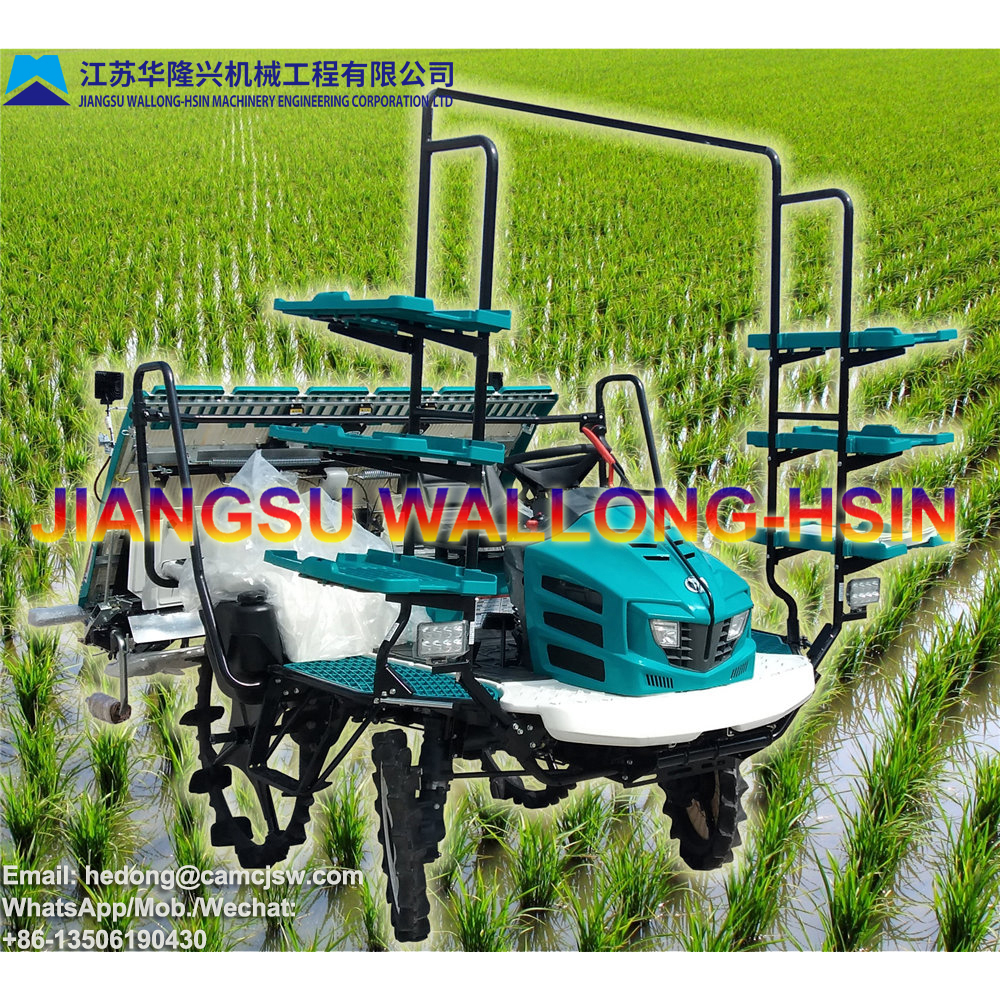 Ride-on Type Rice Transplanter 2ZW-6D2
Manufacturer
CCCME Member

Recommended by CCCME
Product Details

Company Profile
Ride-on Type Rice Transplanter 2ZW-6D2
Jiangsu Wallong-Hsin Machinery Engineering Corp. Ltd. is a state-owned company, we are subsidiary of China National Machinery Industry Corporation (SINOMACH Group), under the management of Chinese Academy of Agricultural Mechanization Sciences (CAAMS). We have specialized in agricultural machinery for more than 20 years.
We have professional engineer team and experienced pre-sale and after-sale technicians. Our products has helped thousands farmers all over the world.
2ZG-630A is new generation of rice transplanter with the characteristics of comfortable driving, low noise, high reliability, excellent operating performance.
The transplanter is equipped with Yanmar brand diesel engine (18.5kw), the power is strong and stable.
Specification:
Model
2ZW-6D2
Type
Ride-on type
Drive type
Four-wheel drive
Dimensions
Overall length (mm) (transportation/operation)
3090 / 3050
Overall width (mm) (transportation/operation)
2220 / 2280
Overall height (mm) (transportation/operation)
2580 / 2580
Weight ( kg )
820
Engine
Model
Yanmar Brand: 3TNM72
Type
Vertical, water-cooled, three-cylinder diesel engine
Total displacement (L)
0.904
Rated power (kw/RPM)
18.5 / 3600
Applicable fuel
High-quality diesel fuel
Fuel tank capacity ( L )
34
Starting system
Electric start
Fuel consumption (kg/ha)
2.2-5.6
Traveling
Wheel
Front wheel type
Explosion-proof tire
Rear wheel type
Rubber lug wheel
Front wheel diameter x width (mm)
φ650 x 95
Rear wheel diameter x width (mm)
φ950 x 50
Wheel-track (mm)
1200
Steering type
Overall hydraulic steering
Gearshift method
HST
Number of shifting positions
Main shifting: forward & backward 5 stage
(sub-transmission

:

2 stages; Anti-sinking: 2 stages)

Planting portion
Number of planting rows
6
Row distance (mm)
300
Hill space (mm)
100, 120, 140, 160, 180, 210, 240
Planting depth (mm)
10 - 55 [ 7 stages ]
Number of seedlings per hill
Number of lateral movements (20, 18, 16, 14)
Vertical taking depth (8mm - 18mm)
Balancing mechanism type
Mechanical
Planting speed ( m/h )
0 - 1.65
Min. ground clearance (mm)
500
Planting Density / No. of hills per 3.3m2
45-108
Seeding condition
Seedling type
Seedling mat
Seedling height (mm)
80 - 250
Number of leaves
2.0 - 4.5
Warning device
 
 
battery charging, oil pressure, backward, water temperature, lack of seedling
Operation efficiency (ha/h)
0.2 - 0.7
* Specifications are subject to change without prior notice.