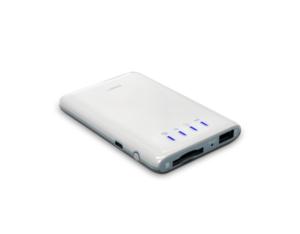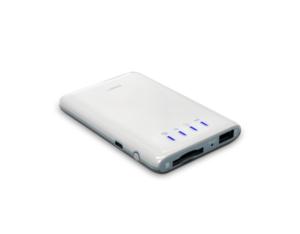 Router & Switch WiFi_SD/USB
Member Details
Shenzhen,Guangdong,China
CCCME Member
Product Details

Company Profile
The portable WiFi SD/USB device allows you to convert any SD memory cards and USB external storage devices into a WiFi storage.
Simply insert your SD memory card into the SD slot or connect your USB external storage into the built-in USB port. Switch the unit on and enjoy. You can now wirelessly access your videos, music, photos, data and stream it to your iPad®, iPhone®, tablets, smartphones and notebooks. There is no need to worry about running out of space on your mobile devices
For maximum portability, the WiFi SD/USB device has a built-in rechargeable battery. Simply plug it into any available USB port on your computer to charge. As simple as 1-2-3, you are ready to enjoy your device and no waiting needed. With the SD or External USB connected, the portable WiFi SD/USB can be accessed while the battery is charging.