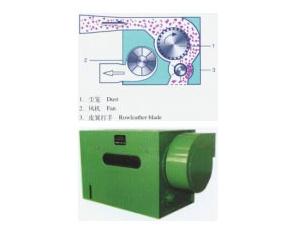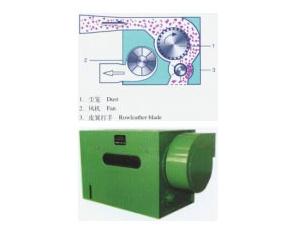 Condenser : A045B
Member Details
Beijing,China
CCCME Member
Product Details

Company Profile
Condenser : A045B
description:

feature
Technical Specifications :
Production rate(kg/h) : 800
Dia. Of dust cage(mm) : 500
Beater type : 6-row leather blade
Dia. Of fan(mm) : 500
Fan exhaust : 4500approx
Power capacity(kw) : 4/5.5
Dimensions(mm) : 1721×800×1000
Application
This machine is used for the conveyance of fibre material through
pipe with the aid of fan in blow room machinery. The material under
the suction of the fan accumulates on the surface of dust cage and
is stripped off by beater at bottom of condensor. Impurities and
short fibre in material are appropriately removed by the dust cage.
Condensers with different power capacities are available for corre-
sponding installing positions. Cotton can be fed directly into next
machine by opening the by-pass which is provided at the top of A045C.