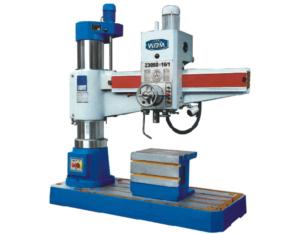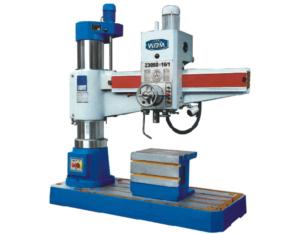 Radial Drilling Machine
Member Details
Zhejiang,China
Manufacturer
CCCME Member

Recommended by CCCME
Product Details

Company Profile
Z3050X16/1
With wide range of spped and feed,with manual,power and fine feeds.The feed of machines are very easily engaged and disengaged at any time.
With safe and reliable feed safety machine,all parts easy operation and change.
All controls centralized on the head stock easy operation and change.Clamping for assemblies and speed change of spindle achiered by hydrandic power,cmle is sensitna owet nelile.
Main parts are made by machine center which import form KIA with high precision and efficiency,ensuring reliability and high quality.
Integrating technology for casting parts is excellent,adopting casting equipment,ensuring high quality of materia for basic parts.
Spindle parts are made by special high quality steel heat treament to be made bt first class equipments,ensruing high strength and durability.
Main gears are machined by gear grinding,the machine ensuring high prescision and low noise.