Supplier Recommended by CCCME
COMPANY PROFILE
Founded in 2004, SHANGHAI DADA ELECTRIC CO.,LTD is acknowledged as one of the most respected nationwide manufacturers and exporters of low voltage CIRCUIT BREAKER in China.
The Group, comprising 3 factories, owns a production area of 52,400m2 and employs more than 500 staff. During the past 30 years, we invested abundant resources in both research and development and employee training programs. The company was ranked among new high-tech enterprises.. Our factory has taken the lead in applying IS09001 Quality Management System. Many products are certified under international certificate, such as CB, CE, CCC., SEMKO, KEMA, ASTA,ROHS.
Currently, we have manufactured and exported more than 160 products, with low voltage electrical apparatus including all kinds of Circuit Breakers, Switches, and Electrical Accessories etc.. As a result of our high quality products and outstanding customer service, we have gained a global sales network reaching South East Asia, Middle East, South America, Africa, and Europe.
We are fully aware of the fact that only "Versatile Staff, Excellent Quality and Advanced Technology" enable us to survive and succeed in today's intensively competitive market. Hence, we will be with overall technology support, good service to meet the requirements of world.
Enquiries from both domestic and overseas customers are cordially welcomed. Just Tell Us Your Requirements and Let Us Do The Rest For You!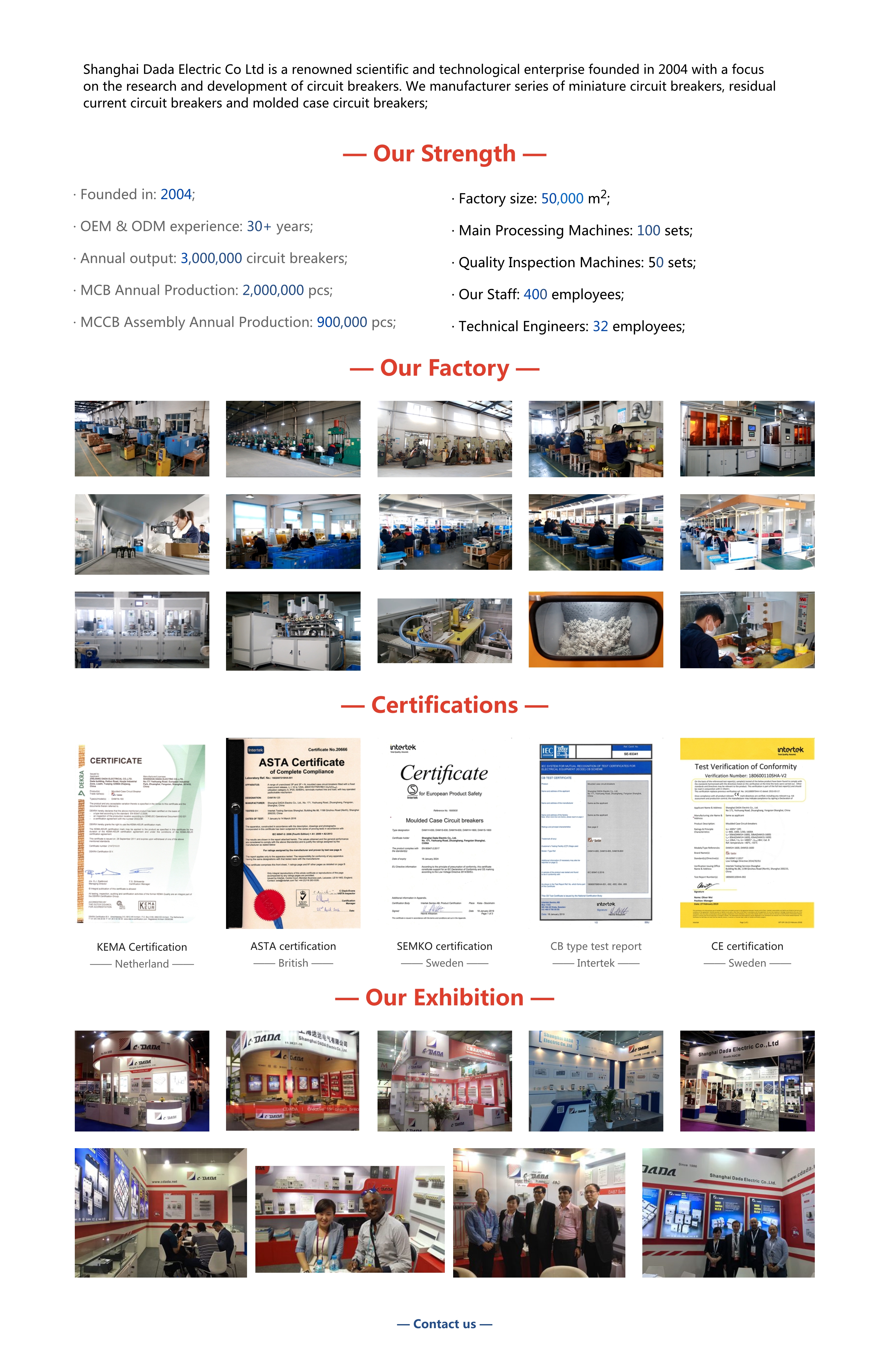 CONTACT SUPPLIER

Shanghai DaDa Electric Co.,Ltd

No.171 Yezhuang Road,zhuanghang,Fengxian,Shanghai,China

Official Website

Manufacturer